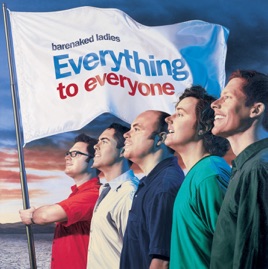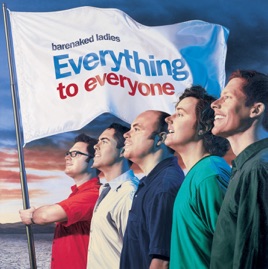 14 Songs, 50 Minutes
Released:

Oct 21, 2003

℗ 2003 Reprise Records for the U.S. and WEA International Inc. for the world outside of the U.S.
Ratings and Reviews
Great!
This album is incredibly fun. Shopping, upside down, and another postcard are some of the greatest songs on this album, and they helped rekindle my love for these guys!

The song I love most on this cd is "war on drugs". Go bnl
Great Album
I am a huge fan of Barenaked Ladies. I have all of their studio albums (except for Snacktime, but that's a children's CD. Although, I have heard their music on that and it is definitely very good). Anyway, I think that this is a fantastic album.
A lot of people disliked this album upon it's release. Sure, maybe it doesn't have quite as many great songs as some of BNL's other albums, but personally I enjoyed it quite a bit when I bought it. I had immediately fallen in love with "Celebrity," "Second Best," "Aluminum," "Unfinished," "Upside Down," and even "Another Postcard," (I know, very similar to One Week, and BNL probably was trying to capitalize on it's success, but so what? Why not? It worked with "Pinch Me," and I really enjoy "Another Postcard.") I think people disliked the album for the more political aspect of it and the different sort of style to it. It has a much more mature sound to it than the likes of Gordon or Stunt. But I loved this album, and I feel that it is terribly underrated, by critics and fans alike. Not my favorite album by them but definitely NOT my least favorite either.