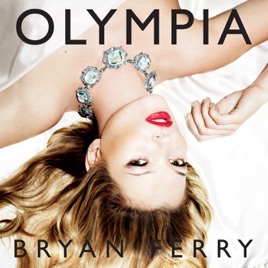 EDITORS' NOTES
Bryan Ferry's first collection of original material since 1994's Mamouna, Olympia is one high-styling collection. Its covers are well-selected: a seasoned take on Tim Buckley's "Song to the Siren," where Ferry taps into the song's ancient yearnings, and Traffic's "No Face, No Name, No Number," which is as back-to-basics as Ferry is likely to get. They fit in perfectly with his slow, sullen textures where former Roxy Music folks — Brian Eno, Phil Manzanera, Andy MacKay — help fill in the musical blanks. "You Can Dance," "Shameless" and "Heartache By Numbers" ignite as paranoid dance-floor rants where Ferry's silky voice rails on with a professional gloss that is never slick. "Me Oh My" is a brilliant exercise in minimalist spatial relations. There are still plenty of sonic explosions from his knapsack of broken dreams.  "BF Bass (Ode to Olympia)" ups the textures towards a modest and chic funk-pop. "Tender Is the Night" is the ghostly ballad that wraps things in a warm shawl before packing it in. The "Deluxe Version" of the album comes with a spunky cover of John Lennon's "Whatever Gets You Thru The Night," music videos, and a remix of "You Can Dance."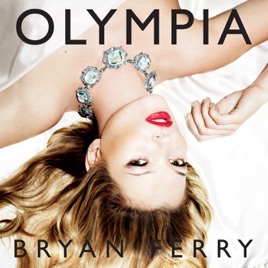 EDITORS' NOTES
Bryan Ferry's first collection of original material since 1994's Mamouna, Olympia is one high-styling collection. Its covers are well-selected: a seasoned take on Tim Buckley's "Song to the Siren," where Ferry taps into the song's ancient yearnings, and Traffic's "No Face, No Name, No Number," which is as back-to-basics as Ferry is likely to get. They fit in perfectly with his slow, sullen textures where former Roxy Music folks — Brian Eno, Phil Manzanera, Andy MacKay — help fill in the musical blanks. "You Can Dance," "Shameless" and "Heartache By Numbers" ignite as paranoid dance-floor rants where Ferry's silky voice rails on with a professional gloss that is never slick. "Me Oh My" is a brilliant exercise in minimalist spatial relations. There are still plenty of sonic explosions from his knapsack of broken dreams.  "BF Bass (Ode to Olympia)" ups the textures towards a modest and chic funk-pop. "Tender Is the Night" is the ghostly ballad that wraps things in a warm shawl before packing it in. The "Deluxe Version" of the album comes with a spunky cover of John Lennon's "Whatever Gets You Thru The Night," music videos, and a remix of "You Can Dance."
| | TITLE | TIME | PRICE |
| --- | --- | --- | --- |
| | | 4:28 | $1.29 |
| | | 4:25 | $1.29 |
| | | 4:55 | $1.29 |
| | | 4:40 | $1.29 |
| | | 4:35 | $1.29 |
| | | 5:55 | $1.29 |
| | No Face, No Name, No Number | 4:39 | $1.29 |
| | | 4:09 | $1.29 |
| | | 6:51 | $1.29 |
| | | 4:34 | $1.29 |
| | Whatever Gets You Thru the Night | 3:19 | $1.29 |
| | | 4:00 | $1.29 |
| | | 4:35 | $1.99 |
| | You Can Dance (John Monkman Remix) | 6:33 | $1.99 |
| | | 1:58 | Album Only |
15 Songs

℗ 2010 The copyright in this sound recording is owned by Dene Jesmond Enterprises Ltd under exclusive licence to Virgin Records Ltd
Customer Reviews
Not a fan
Ferry's voice is God, at least to me. This album has too much noice and not enough of Ferry's voice.
Big Fan of Bryan Ferry
Bryan Ferry is a genius. His voice now is better than ever. This music is ethereal; lovely album.
At the SB Bowl, the concert was also one of the best in music and sound.
About Bryan Ferry
While his tenure as the frontman for the legendary Roxy Music remained his towering achievement, singer Bryan Ferry also carved out a successful solo career that continued in the lush, sophisticated manner perfected on the group's final records. Born September 26, 1945, in Washington, England, Ferry, the son of a coal miner, began his musical career as a singer with the rock outfit the Banshees while studying art at the University of Newcastle Upon Tyne under pop conceptualist Richard Hamilton. He later joined the Gas Board, a soul group featuring bassist Graham Simpson; in 1970, Ferry and Simpson formed Roxy Music.

Within a few years, Roxy Music had become phenomenally successful, affording Ferry the opportunity to cut his first solo LP in 1973. Far removed from the group's arty glam rock, These Foolish Things established the path that all of Ferry's solo work -- as well as the final Roxy Music records -- would take, focusing on elegant synth pop interpretations of '60s hits like Bob Dylan's "A Hard Rain's A-Gonna Fall," the Rolling Stones' "Sympathy for the Devil," and the Beatles' "You Won't See Me," all rendered in the singer's distinct, coolly dramatic manner.

Roxy Music remained Ferry's primary focus, but in 1974 he returned with a second solo effort, Another Time, Another Place, another collection of covers ranging from "You Are My Sunshine" to "It Ain't Me, Babe" to "Smoke Gets in Your Eyes." His third venture, 1976's Let's Stick Together, featured remixed, remade, and remodeled versions of Roxy Music hits as well as the usual assortment of covers. Released in 1977, In Your Mind was Ferry's first collection of completely original material; the following year's The Bride Stripped Bare, a work inspired by his broken romance with model Jerry Hall, split evenly between new songs and covers.

Ferry did not record another solo album until 1985's Boys and Girls, a sleek, seamless effort that was his first "official" solo release following the Roxy breakup. For 1987's Bete Noire, he was joined by former Smiths guitarist Johnny Marr on the shimmering "The Right Stuff," and notched his only U.S. Top 40 hit with "Kiss and Tell." Another covers collection, Taxi, followed in 1993; Mamouna, an LP of originals, appeared a year later, and in 1999 Ferry returned with a collection of standards, As Time Goes By. After a brief tour in support of As Time Goes By, there were rumors of a Roxy Music reunion. The next summer, the practically unimaginable came true when Ferry joined Andy Mackay and Phil Manzanera for a tour of Europe and the U.S. It was a celebration of hits, and the band's first jaunt out in more than a decade.

In summer 2002, Ferry returned to his solo career for the electrifying Frantic. Dylanesque, a set of Bob Dylan covers, followed in 2007, featuring assistance from several longtime associates (including Brian Eno, Chris Spedding, Paul Carrack, and Robin Trower). Ferry signed with the Astralwerks imprint for the release of 2010's Olympia. In 2012, he assembled the Bryan Ferry Orchestra and recorded The Jazz Age. This completely instrumental album featured his band re-recording some of his biggest hits in a 1920s jazz style. Ferry returned to the studio in 2014 to record his 14th studio album with longtime collaborator Rhett Davies. The resulting Avonmore -- which included guest spots from Johnny Marr, Nile Rodgers, and Marcus Miller and revived Ferry's mid-'80s sound -- appeared in November. ~ Jason Ankeny
ORIGIN

Washington, Tyne and Wear, Englan

BORN

Sep 26, 1945
Top Music Videos by Bryan Ferry
See All