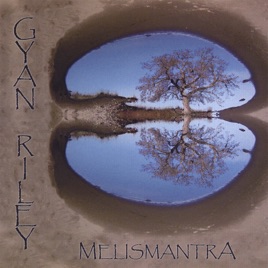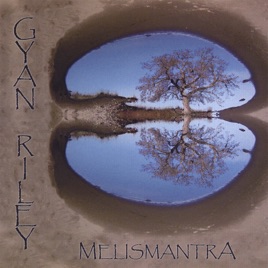 | | TITLE | | TIME |
| --- | --- | --- | --- |
| | | | |
| | | | |
| | | | |
| | | | |
| | Herbie Moonshine's Last Dance | | |
| | | | |
| | Progression of the Ancestors | | |
| | | | |
| | | | |
| | The Changes Stay the Same (Part 1) | | |
| | The Changes Stay the Same (Part 2) | | |
| | The Changes Stay the Same (Part 3) | | |
| | Uspavanka (Lullaby) For Téa | | |
13 Songs, 55 Minutes
Released:

Oct 17, 2007

℗ 2007 Gyan Riley
About Gyan Riley
Gyan Riley is a classical guitarist and composer whose diverse approach to the instrument and expansive repertoire have garnered him a reputation for being one of the most inventive and virtuosic American guitarists in the genre. He has performed with Lou Reed, the San Francisco Symphony, John Zorn, and the Philadelphia Chamber Orchestra, to name a scant few. His highly personal writing and playing contain elements of Spanish classical, contemporary, French jazz, and Indian classical music in their execution. Acclaimed by media across the globe, Riley is also celebrated by other musicians, most notably guitarist and composer (and former teacher) Dušan Bogdanovic, who said: "It is not only an extraordinary capacity to interpret a wide variety of idioms with ease and integrity, depth of expression, inventive and adventurous improvising, [and] interesting, intricate, and deeply felt compositions; but also more subtle personal and spiritual qualities that make Gyan a unique and exceptional artist."

The California-born son of American composer Terry Riley, with whom he has performed and collaborated, he began playing guitar at age 12, having won the instrument and four lessons in a raffle. It was a confirmation of sorts, since Riley had been trained in the Suzuki method for violin since he was three (an instrument his parents encouraged him to stick with). After his requisite four lessons, he continued with the teacher for the next couple of years and continued his studies while in high school, where he developed an obsession with the music of the Dead Kennedys, Jimi Hendrix, and John McLaughlin. After finishing, he was proficient enough on his instrument to begin advanced studies at the San Francisco Conservatory of Music, where he studied with David Tanenbaum and Bogdanovic, both of whom he would later collaborate and tour with.

At 18, he performed with Henry Kaiser as part of the orchestra that performed — and recorded — the 30th anniversary concert for his father's iconic minimalist composition In C. The group also included members of Kronos Quartet, Rova Saxophone Quartet, Bang on a Can All-Stars, and many more. In 1999, Riley won first prize in the Portland Guitar Festival Competition and, in 2001, first prize in the San Francisco Conservatory Guitar Concerto Competition. A year later he performed "Zamorra" on his father's album The Book of Abbeyozzud. Just before his graduation in 2002, Riley issued his own debut recording for New Albion Records, entitled Food for the Bearded and consisting solely of his own compositions. The recording received universally favorable reviews in major news media and classical journals. In 2003, he performed "Tandy's Tango" on Lou Harrison's Serenado. At the same time, he was touring Europe with the World Guitar Ensemble (which also included Tanenbaum); they released Crossing Borders in 2004. The following year, Riley and his father performed their jointly composed work "La Cigale (The Locust)" on the first volume in Tompkins Square's influential series sampler Imaginational Anthem, which also included work from Sandy Bull, John Fahey, Jack Rose, Glenn Jones, and Bern Nix, among others.

In 2007, he self-released the ensemble recording Melismantra, a collection of his own compositions, accompanied by percussionist Zakir Hussain, drummer Scott Amendola, and violinist Tracy Silverman. In 2010, he released the almost unclassifiable jazz, classical, and world fusion date New York Sessions with violinist Timb Harris and drummer Ches Smith, and relocated to the East Coast city soon thereafter. In January of 2011, he released his first solo guitar album of original compositions, Stream of Gratitude, for John Zorn's Tzadik label. (Riley had been accepting commissions for some time, including invitations from Kronos Quartet, New Music USA, the Carnegie Hall Corporation, the American Composers Forum, and the New York Guitar Festival.) Also in 2011, he and his father jointly released Live on Terry Riley's Sri Moonshine label. In 2012, Gyan formed the Eviyan trio with Bang on a Can's Evan Ziporyn and Iva Bittova. This touring outfit played all over Europe as well as the United States, and released the album Eviyan Live on the Disques Victo label.

Riley had a particularly active year in 2015. First, Poland's Multikulti label released Green Light, a studio offering that featured compositions from Ziporyn, Riley, Hubert Zemler, and Waclaw Zimpel performed by the quartet. The guitarist also undertook a widely acclaimed residency at Zorn's New York venue the Stone and released a studio album with Eviyan entitled Nayive. In the aftermath, the group toured and played jazz, classical, and new music festivals across the world. In 2017, Riley was the featured soloist with the Del Sol String Quartet on Dark Queen Mantra, the title track suite of an album of his father's and Stefano Scodanibbio's music. In May of 2018, Riley was the featured performer at Fresh Sound in Los Angeles.
GENRE

BORN

1977
Millions of songs.
Zero ads.
New subscribers only. Plan automatically renews after trial.