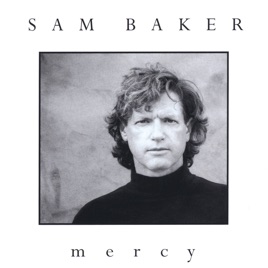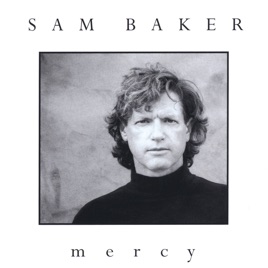 12 Songs, 48 Minutes
Released:

Jun 23, 2004

℗ 2004 Sam Baker
Ratings and Reviews
Fresh approach
Admittedly, Sam Baker is not your normal singer/songwriter. His musical phrasings are an acquired taste, but they definitely are fresh and different. When I first previewed this album, I didn't think I liked it that much. However, the melodies and unaffected stylings kept luring me back. Now, I can't stop playing the album. Listening to "Waves" will leave you with a haunting nostalgia for the richness of life. The final cut, "Mercy", is a beautiful stringed conclusion to the lovely melodies encased in this fine album. I would highly recomment Sam Baker to anyone who values the art of songwriting.
Mercy
Texas produces some of the best song writers you will find anywhere - and this is one of the best! Sam Baker sees and appreciates the details of everyday life and with simplicity and eloquence he tells us his stories. Steel is a true story of a life changing event for this artist, Iron is an amazing piece of work and Waves will knock you over with its beautiful melody and images.
Poetry
Sam Baker is the best songwriter in the whole world and I'll stand on Steve Earle's coffee table in my cowboy boots and say that.
About Sam Baker
With his raspy, almost spoken word vocal style and literate, poignant, and carefully observed songs that grapple with the beauties, complexities, and little tragedies of this world, Sam Baker has much in common with other Texan songwriters like Robert Earl Keen, James McMurtry, and Guy Clark. A near death experience in 1986 drastically changed the trajectory of his life, from bank examiner and whitewater river guide to working musician, though the road to the latter persuasion would be a long and arduous one. Since his acclaimed debut in 2004, Baker has released a string of well-received albums that evoke the austere melodicism of Townes Van Zandt and the heart and humor of John Prine's narrative style.

Baker grew up in Itasca, Texas, a prairie town southwest of Dallas and Fort Worth on Interstate 35. He was exposed to a wide array of music as a child (his mother was a local church organist), not the least of which was his father's collection of country-blues artists. The defining moment in Baker's life came in 1986 when he was traveling on a train to visit Machu Picchu in Peru. A terrorist bomb exploded on the train and Baker was gravely injured, losing most of his hearing and suffering serious injuries to his left arm. He had 18 corrective surgeries over the next decade at hospitals in San Antonio and Houston, and the consequent physical, emotional, and spiritual journey he experienced helped him form his quiet and passionate view of the world. Baker had to completely relearn how to play the guitar with his mangled left hand, and singing was extremely difficult for him because of his severe hearing loss, but he overcame these obstacles to develop his uniquely hushed and quietly powerful performance style. Baker self-released three critically acclaimed albums, 2004's Mercy, 2007's Pretty World, and 2009's Cotton, all of which make up what he calls his "Mercy Trilogy." 2013's Say Grace was cited by Rolling Stone as one of the Top Ten country LPs of the year, and in 2017, he issued his fifth studio long-player Land of Doubt.
HOMETOWN

Itasca, TX

BORN

1954