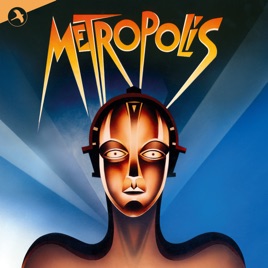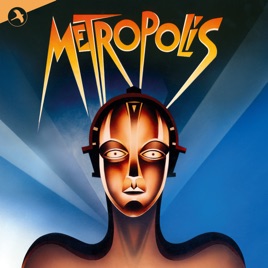 Metropolis (1989 Original London Cast) [Cast Recording]
TITLE
TIME

Act One: (i) Opening / 101.11 / (ii) Look, the Sun, Maria

Children, Company & Judy Kuhn

5:25

Act One: Hold Back the Night

Company, Judy Kuhn, Lindsey Danvers, Robert Fardell & Stifyn Parri

5:52

Act One: The Machines Are Beautiful

Brian Blessed

6:05

Act One: He's Distant from Me Now

Graham Bickley

2:07

Brian Blessed, Graham Bickley & Judy Kuhn

2:09

Act One: Oh My, What a Beautiful City

Children

0:31

Act One: This Is the Vision We're Forbidden

Judy Kuhn

1:35

Act One: Children of Metropolis

Judy Kuhn

2:37

Act One: 50,000 Pounds of Power / One More Morning

Company & Graham Bickley

2:41

Act One: It's Only Love / Bring On the Night

Graham Bickley & Judy Kuhn

6:57

Act One: Pressure Chant / Day After Day

Company

4:20

Act One: When Maria Comes

Company

1:40

Act One: You Are the Light

Company & Judy Kuhn

3:36

Act One: The Girl Is a Witch

Company, Judy Kuhn & Paul Keown

1:28

Act One: It's Only Love (Reprise)

Judy Kuhn

2:21

Stifyn Parri

2:33

Jonathan Adams

2:28

Act One: (i) I Don't Need Help from You / (ii) There's a Girl Down Below

Brian Blessed, Jonathan Adams & Paul Keown

3:02

Act One: (iii) Futura / End of Act One

Brian Blessed, Company & Jonathan Adams

2:47

Act Two: Nothing Really Matters

Company

3:20

Act Two: I've Seen a Nightmare

Graham Bickley & Paul Keown

0:26

Company, Graham Bickley & Paul Keown

1:51

Act Two: Look At This Girl Who Stands Before You

Brian Blessed

1:11

Company

2:49

Act Two: Where Do You Think She's Gone, Your Precious Maria?

Company, Lucy Dixon & Paul Keown

0:59

Act Two: It That Was Love

Graham Bickley

2:03

Graham Bickley & Stifyn Perri

4:14

Children & Judy Kuhn

2:18

Jonathan Adams

1:20

Act Two: When Maria Wakes

Company

1:46

Act Two: Futura's Promise / Maria's Insane

Company & Judy Kuhn

5:42

Jonathan Adams

1:47

Act Two: Haven't You Finished With Me?

Jonathan Adams & Judy Kuhn

5:09

Act Two: Let's Watch the World Go to the Devil

Company & Judy Kuhn

2:32

Act Two: One of Those Nights

Judy Kuhn

4:09

Company

2:19

Brian Blessed

4:10

Children, Company, Graham Bickley & Judy Kuhn

3:56
38 Songs, 1 Hour, 52 Minutes

℗ 1997 JAY Productions Ltd.
Customer Reviews
Simply Wonderful
This daring musical came out in the late 80's, I believe, and lasted only a very short time in London. With this cast recording, however, I haven't any idea as to why this did not last. Despite being a science fiction musical, the score is wonderful, and the performers are utterly amazing. Judy Kuhn and Graham Bickley are perfectly cast, as is (in my own opinion) Brian Blessed. There are a lot of ensemble numbers, something I have always been fond of.

And it is fair to note that I am a huge Les Miserables and Miss Saigon fan as well.

Do NOT miss out on this gem. It is difficult to find online, and often expensive.
Interesting...
I was actually looking for the original movie soundtrack and came across this. It definitely is not one of the greatest musicals of our time, but it is definitely an interesting musical and worth a good listen. The nice thing about it is that it incorporates the feel of the original film, even with some undertones of the original orchestrations...if you're curious, listen. If not, go watch the original movie.
Flawed but beautiful
Metropolis is, if nothing else, a very vibrant musical. The singing is very good and some of the songs are very well-written. Even though the lyrics aren't particularly good, when they're bad, they're bad enough to be hilarious. Overall, it is an interesting and enjoyable musical, well worth a look.