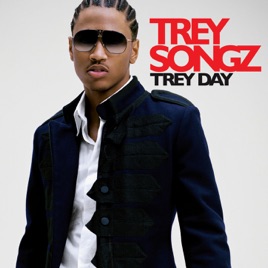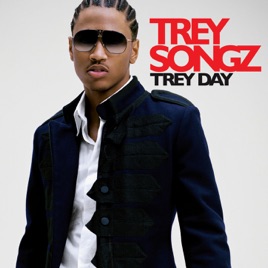 TITLE
TIME

Intro: Trey Day (feat. Bun B)

Trey Songz & Trey Songz & Bun B

Fly Together (feat. Jim Jones)

Trey Songz & Jim Jones

Are U a Performa (feat. Yung Joc) [Bonus Track]

15

Can't Help But Wait (Bonus Track)
15 Songs, 58 Minutes
Released:

Oct 2, 2007

℗ 2007 Atlantic Recording Corporation for the United States and WEA International Inc. for the world outside of the United States.
About Trey Songz
Contemporary R&B singer, songwriter, and producer Trey Songz debuted in 2005 and swiftly followed through on the creative and commercial promise of his first album, I Gotta Make It. Within the first decade of his career, he released five albums that peaked within the Top 20 of the Billboard 200 chart, as well as 15 solo singles that hit the Top Ten of the Hot R&B/Hip-Hop chart. During that time, he was one of the few R&B artists to sustain mainstream status. He collaborated with primary inspiration R. Kelly, was sought out by A-list R&B and rap artists such as Scarface, Bun B, Mary J. Blige, Toni Braxton, and Diddy, and was nominated for a handful of Grammy awards.

While growing up, Tremaine Aldon Neverson loved hip-hop, but the only R&B he could get into was by R. Kelly. When his friends heard his perfect tenor voice, however, they pushed him to drop rap and start crooning. Trey did just that, and after winning numerous talent shows in his native Petersburg, Virginia, the 15-year-old singer met Troy Taylor, who had worked behind the scenes with such artists as Patti LaBelle, SWV, and B2K. Taylor encouraged Trey to finish high school first, and then they could talk about a possible music career.

Trey received his diploma and immediately moved to New Jersey to work with Taylor. Soon, the singer was appearing on Kevin Lyttle's debut album and Trick Daddy's Thug Matrimony as a sideman, as well as striking out on his own with "About the Game," a solo cut from the Coach Carter soundtrack. As he was working on his debut album -- not to mention several collaborations with Lil' Kim, Trina, and Snoop Dogg -- Trey Songz released some street-level mixtapes under his alias, the Prince of Virginia. His proper debut, the accomplished and promising I Gotta Make It, was released by Atlantic in July 2005. Featuring an introduction from Aretha Franklin and productions from Taylor, Organized Noize, and Warryn Campbell, it debuted at number 20 on the Billboard 200. Follow-up Trey Day, released in October 2007, raised his profile. It debuted at number 11 and boasted collaborations with R. Kelly, Danja, Stargate, and Jimmy Jam & Terry Lewis, among others. Its "Can't Help But Wait" was nominated for a Grammy in the category of Best Male R&B Vocal Performance.

Four Top Ten R&B/hip-hop singles helped make Ready, released in August 2009, his first album with RIAA gold certification. Some of the album's songs, such as "I Invented Sex" and the platinum "Say Aah," were among his brashest material to that point, while his character and sense of flow became singular enough to reduce the number of comparisons to R. Kelly and Usher. The set was Grammy-nominated in the category of Best Contemporary R&B Album. September 2010 brought Passion, Pain & Pleasure. Featuring the Nicki Minaj collaboration "Bottoms Up," it too was RIAA-certified. The five-track EP Inevitable was issued in November 2011 as a stopgap prior to the singer's fifth album, Chapter V. An August 2012 release, Chapter V debuted at number one and featured verses from T.I., Lil Wayne, Young Jeezy, Rick Ross, Meek Mill, and Diddy. By that point, Songz' own guest appearances -- from Twista's "Girls Tonite" to J. Cole's gold "Can't Get Enough" -- could have been compiled for a sizeable anthology. In 2013, he contributed to yet another gold-selling single, Juicy J's "Bounce It," which appeared in the films Texas Chainsaw Massacre 3-D and Baggage Claim, and prepared his sixth studio album. The Top Ten R&B hit "Na Na," as well as "Smartphones," were issued in early 2014 as the first singles from June's Trigga. The album debuted at the top of the Billboard 200. Several stopgap releases ensued through 2015, including Intermission I & II and a "reloaded" edition of Trigga, which eventually became the singer's third platinum album. An informal Songz-Fabolous EP, Trappy New Years, was independently released at the close of 2016. Tremaine followed in 2017 as Songz' seventh proper full-length. ~ David Jeffries & Andy Kellman
HOMETOWN

Petersburg, VA

GENRE

BORN

November 28, 1984
50 million songs.
Zero ads.
New subscribers only. Plan automatically renews after trial.