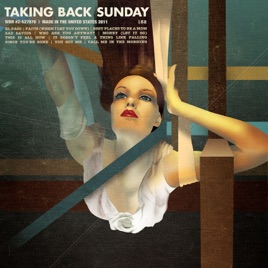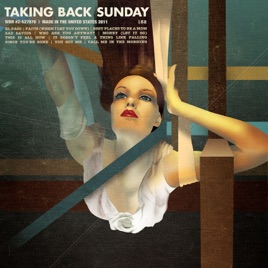 | | TITLE | | TIME |
| --- | --- | --- | --- |
| | | | |
| | Faith (When I Let You Down) | | |
| | | | |
| | | | |
| | | | |
| | | | |
| | | | |
| | It Doesn't Feel a Thing Like Falling | | |
| | | | |
| | | | |
| | | | |
| | You Should Have Waited (Old Demo / New Demo) [Bonus Track] | | |
| | Great Romances of the 20th Century (Acoustic Version 2011) [Bonus Track] | | |
| | Ghost Man On Third (Acoustic Version 2011) [Bonus Track] | | |
14 Songs, 50 Minutes
Released:

Jun 24, 2011

℗ 2011 Concord Music Group, Inc.
About Taking Back Sunday
Formed in 1999 in Amityville, New York, Taking Back Sunday have modeled their interpretation of melodic hardcore after bands like Lifetime, Endpoint, and Sunny Day Real Estate, as well as guitarist Ed Reyes' emo outfit the Movielife. After the release of a five-song demo and a year's worth of touring (including shows with At the Drive-In and Alkaline Trio), Taking Back Sunday signed to Victory Records and entered New Jersey's Big Blue Meanie Recording Studios alongside producer Sal Villanueva and engineer Tim Gilles. The result, Tell All Your Friends, layered Adam Lazzara's emotional vocals and the dual-guitar assault of Reyes and John Nolan, fashioning a classic hardcore sound with pop songwriting components. The debut album was released in March 2002 and is the only official album to display the founding lineup.

The group spent the rest of that year and much of 2003 touring, but when Nolan and bassist Shaun Cooper left the band (which was rounded out by drummer Mark O'Connell), Taking Back Sunday's future was left in doubt. However, guitarist/vocalist Fred Mascherino (ex-Breaking Pangaea) and bassist Matt Rubano (ex-Schleigho) filled out the lineup in time for the band's fall 2003 tour and subsequent recording sessions. The sophomore effort, Where You Want to Be, arrived in summer 2004 and debuted at number three on Billboard's Top 200, establishing Taking Back Sunday as a forerunner in the wave of commercial emo bands. It also introduced the vocal interplay of Lazzara and Mascherino, a combination that would briefly become one of the band's sonic calling cards. Taking Back Sunday toured steadily behind the album, headlining a sold-out North American tour and hitting the usual Warped Tour stops as well.

In the wake of Where You Want to Be's success, Taking Back Sunday signed with Warner Bros. in June 2005 and co-headlined several shows with Jimmy Eat World. Ever the hard workers, they returned to the studio in August to commence work on their third full-length album. Produced by Eric Valentine (Third Eye Blind, Queens of the Stone Age), Louder Now debuted at number two upon its release in April 2006. The album was a darker, more aggressive effort that tapped into the band's live energy, which was further displayed on the concert CD/DVD package Louder Now: Part Two. Despite the band's mounting profile, however, Fred Mascherino exited the lineup in October 2007 and launched a solo career. Several months later, former Facing New York member Matt Fazzi was announced as Mascherino's replacement, and the revised band spent the bulk of 2008 writing new material and playing sporadic shows. New Again, the first album to feature Fazzi's contributions, was released in summer 2009. The concert album Live from Orensanz followed in 2010.

Later that year, Taking Back Sunday announced that the lineup from their debut, Tell All Your Friends, would be reuniting in the studio for their next album. The following year, the band released its fifth studio album, the eponymous Taking Back Sunday, followed by the EP Faith (When I Let You Down). Celebrating ten years since the release of the group's debut album, the revived lineup embarked on a tour in 2012, playing the album in its entirety. A live acoustic version of the tour was released for download in mid-2012, and at the same time the bandmembers announced that they had started to record their sixth album. Produced by Marc Jacob Hudson and Mike Sapone, Happiness Is was released in the spring of 2014, and debuted at number ten on the Billboard 200 chart. In June 2016, Taking Back Sunday issued a new single, "Tidal Wave," in anticipation of the release of their seventh studio long-player, also called Tidal Wave, which arrived in September. ~ Charles Spano
ORIGIN

Amityville, NY

GENRE

FORMED

November, 1999
50 million songs.
Zero ads.
New subscribers only. Plan automatically renews after trial.