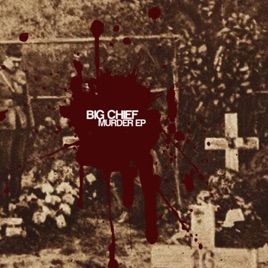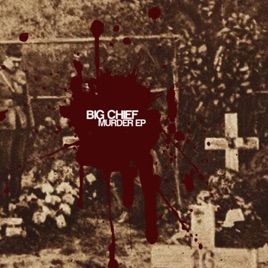 | | TITLE | | TIME |
| --- | --- | --- | --- |
| | | | |
| | I'll Be Running From the Law (Feat. Red Velvet) | | |
| | | | |
| | | | |
| | | | |
| | | | |
| | God Came In Through My Window | | |
7 Songs, 25 Minutes
Released:

Jan 11, 2011

℗ 2014 MarsMelons
About Big Chief
Not so much grunge as they were high-energy fetishists, and not so much funk-rock as they just happened to be funky, Ann Arbor, Michigan's Big Chief were slightly ahead of their time in a number of ways. Not only were they updating the sound of Detroit '69 prior to the grunge sweepstakes of the early '90s, but they gradually incorporated their fanboy obsessions with funk and Blaxploitation flicks well before the revivals caught on with the masses. Most of the groups that followed these stylistic hybrids in the mid- to late '90s probably never heard the band that was honing this style a few years before them. But Big Chief were more about making fun records, rather than adding a generous amount of forced rebellion for marketing value. They were hardly original, but they were a couple bases ahead of the platinum acts that followed. Credit timing, botched promotion, lack of headline-worthy image, and geographic location for their inability to gain further notice.

Prior to knowing what to call themselves, vocalist Barry Henssler (ex-Necros), drummer Mike Danner (ex-Laughing Hyenas), bassist Matt O'Brien, and guitarists Mark Dancey and Phil Durr were fielding offers from major labels and indies alike. (Oddly, the indies came calling after the majors.) While they could have immediately signed up with a major, they adhered to their working class ethics and built their profile in self-sufficient, small steps. Sub Pop's Bruce Pavitt knew about the members' previous band involvements, and since the band was actually from the Motor City area, they'd be the ideal band to have on his label, one that built its sound on dusting off the Stooges and the MC5 as primary influences. He offered the band enough cash to record a single for his label's Singles Club, and the band obliged.

Big Chief happily took Sub Pop's money and budgeted wisely, delivering the promised songs and using the remaining amount to record a handful of singles for other independents. Those nasty singles were eventually compiled for 1991's Drive It Off, released on the independent Get Hip. The piledriving nature continued on the slightly cleaner Face, their debut LP that was released later in the year (but not released until May of 1992 in the U.S.). Officially signed to Sub Pop, the record was released a little too early to catch the wave provided by Nirvana's Nevermind, the record that put their label on the mainstream map. Since Big Chief weren't from Seattle, they didn't gain any of the geographical notoriety either. However, an extensive opening stint during the Beastie Boys' Check Your Head tour took them around the States, particularly the West Coast and Southwest.

At the same time, Nirvana replicants were about to clog the airwaves and record store bins. Forecasting this, Big Chief widened their scope for Face's follow-up. This conscious decision was a smart artistic move, since they could no longer be seen plainly as a guitar band. Unfortunately, odds were that the commercial deck would be stacked against them; support from their label left much to be desired, especially on the distribution front. Furthermore, any sound that can't be immediately pigeonholed is looked upon with scrutiny. No longer merely sampling dialogue from Blaxploitation flicks, Mack Avenue Skull Game was conceived as an homage to the genre, a smart, ballsy, and accomplished record that fell prey to none of the possible trappings of such a concept. Balancing sharp parodic wit with heartfelt gratitude, it was the band's brightest moment, deftly pulling off the numerous strains of rock and funk as well as their former touring mates.

Frustrated with the distribution and promotion gaffes that held them back, Big Chief signed with Capitol for 1994's Platinum Jive, another varied and accomplished effort that upped the spoof factor in its liner notes by billing itself as a hits compilation spanning three decades. While getting their presence in the bins of Omaha record stores became less of a problem, the less-than-supportive regime that was ushered in at Capitol shortly after their signing became a factor that outshined any previous stumbling blocks.

Satisfied with having made three solid records and frustrated with the vagaries of the industry, the band opted to break up. For a period, they continued their collective efforts with the sporadically-published Motorbooty fanzine, which always found new ways to skewer each aspect of pop culture, never forgetting to take aim at the music industry. Dancey — whose illustrations adorned Big Chief's records, the fanzine, and other multi-media outlets — continued to increase his notoriety as a graphic artist, receiving exposure in numerous magazines and art galleries. Danner went into venue management, helping run Detroit's St. Andrew's Hall; Durr became a foreign language teacher; O'Brien joined the Numbers; Henssler relocated to Chicago, spinning records as DJ Chamberweed and operating a label.
ORIGIN

Ann Arbor, MI

GENRE

FORMED

1989