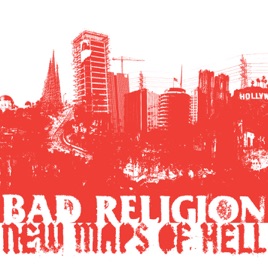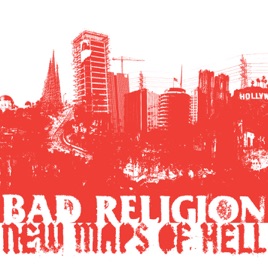 | | TITLE | | TIME |
| --- | --- | --- | --- |
| | | | |
| | | | |
| | | | |
| | | | |
| | | | |
| | | | |
| | | | |
| | | | |
| | | | |
| | | | |
| | | | |
| | | | |
| | | | |
| | | | |
| | | | |
| | | | |
| | Won't Somebody (Acoustic Version) | | |
| | Adam's Atoms (Acoustic Version) | | |
| | Sorrow (Acoustic Version) | | |
| | God Song (Acoustic Version) | | |
| | Dearly Beloved (Acoustic Version) | | |
| | Chronophobia (Acoustic Version) | | |
| | Skyscraper (Acoustic Version) | | |
23 Songs, 57 Minutes
Released:

Jul 5, 2008

℗ 2008 Epitaph
Ratings and Reviews
definitely worth the extra five bucks.
bad religion has shown once again that they still have their essential in-your-face punk spirit that everyone can get pumped up on after more than 25 years of work. featuring the origional album of new maps, the deluxe version includes a bonus set of the acoustic renditions of "won't somebody," "adam's atoms," "sorrow," 'skyscraper," "dearly beloved," "the god song," and "chronophobia." the acoustic versions of sorrow and dearly beloved are the main highlights of these acoustic tracks, while, relating back to the origional content of new maps, tracks "new dark ages," "before you die," "fields of mars," "grains of wrath," "dearly beloved," "requiem for dissent," and "honest goodbye" dominate the album with amazing force.
An Amazing Re-Issue
This album is a great addition to any Bad Religion fan's library. With three new acoustic songs, how could you resist not buying it? The acoustic version of Skyscraper is the highlight of the album. It is downright haunting. It literary gave me chills the first time I listened to it. If you already have New Maps of Hell, definitely get the additional tracks that are only found on this version. But I would suggest you buy this album in a retail store so you get the bonus live DVD and artwork. Thank you Bad Religion for all of your wonderful music.

They Still Got It!!!
Possibly the greatest punk band of all-time, BR has led fans from the screeching hard-core of "How Could Hell Be Any Worse" through albums like "Suffer" and "No Control" to the Atlantic years and the departure of Brett Gurewitz then finally to "The Process of Belief" and "The Empire Strikes First". When "New Maps of Hell" came out last year, it did not disappoint long time fans. Now this re-issue of "New Maps" proves why BR has been consistently good, they're not afraid to do what they want, as Gurewitz says in the DVD he and Greg Graffin have been writing BR songs acoustically and are no comfortable to put these out there even if it isn't seemingly super-punk. From the name, to the logo, to the failed "Into the Unknown" to the move to Atlantic BR has never cared about what people think of them and that is the Punkest thing of all!!!