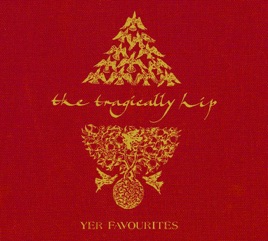 EDITORS' NOTES
Yer Favourites is an exemplar of truth in advertising—the 37 songs featured on this 2005 best-of compilation were determined by fan votes in an online poll. The result is a career-spanning overview that goes way deeper than the standard greatest-hits set. Alongside definitive '90s powerhouse rockers like "Fifty-Mission Cap," we're treated to key cuts from the band's post-2000 catalog, like the garage-greased "Vaccination Scar" and the atmospheric ballad "It's a Good Life If You Don't Weaken." The set also introduces two new songs to the canon: the raucous "No Threat" and sparkling acoustic serenade "The New Maybe."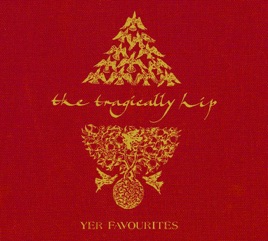 EDITORS' NOTES
Yer Favourites is an exemplar of truth in advertising—the 37 songs featured on this 2005 best-of compilation were determined by fan votes in an online poll. The result is a career-spanning overview that goes way deeper than the standard greatest-hits set. Alongside definitive '90s powerhouse rockers like "Fifty-Mission Cap," we're treated to key cuts from the band's post-2000 catalog, like the garage-greased "Vaccination Scar" and the atmospheric ballad "It's a Good Life If You Don't Weaken." The set also introduces two new songs to the canon: the raucous "No Threat" and sparkling acoustic serenade "The New Maybe."
| | TITLE | | TIME |
| --- | --- | --- | --- |
| | | | |
| | | | |
| | | | |
| | | | |
| | | | |
| | | | |
| | | | |
| | | | |
| | | | |
| | | | |
| | Looking for a Place to Happen (Remix) | | |
| | | | |
| | It's a Good Life If You Don't Weaken | | |
| | | | |
| | | | |
| | | | |
| | | | |
| | Escape Is At Hand for the Travellin' Man | | |
| | | | |
| | | | |
| | Courage (For Hugh MacLennan) [Remix] | | |
| | | | |
| | | | |
| | | | |
| | | | |
| | | | |
| | | | |
| | | | |
| | Gus: the Polar Bear from Central Park | | |
| | | | |
| | | | |
| | At the Hundredth Meridian (Remix) | | |
| | | | |
| | | | |
| | Locked In the Trunk of a Car | | |
| | | | |
| | | | |
37 Songs, 2 Hours 34 Minutes
Released:

Nov 8, 2005

℗ 2005 Universal Music Canada Inc.
Ratings and Reviews
A fantastic collection of Tragically Hip tunes. A Must Have!!!
It is a shame that this band has never "made it" in the USA. They are a fantastic band to see live. I lived right near the Canadian border and knew of them from Canadian radio stations. I have been a fan ever since. I recommend this album for anyone who knows of the Hip and wants a fine collection of their music. For anyone who stumbles onto this here in the USA give it a listen. Try New Orlenas is Sinking, Little Bones or Twist my Arm. This is well worth the time to try.
Good on record even better live! MacNortonHogan
This is a great best of....try 50 mission cap, Blow at High Dough and my favorite...MUSIC AT WORK. The DVD version is better because you get to see and hear Gordie in his usual banter. Thanks guys for the amazing rock n roll and being so approachable when you play the states.
YEEEESSSSSS!!!!!
It's about time this great band has a greatest hits collection ! The best Canadian export next to their wonderfully refreshing lagers. I recomend this set to all fans of kick a** rock with great song writing. 37 hip classics for $19.98 SWEET !!!
About The Tragically Hip
While hugely popular in their native Canada, the Tragically Hip found the global charts continually resistant to their blues-influenced pop fare. Formed in 1984 in Kingston, Ontario, the band comprised childhood friends Gordon Downie (vocals), Bobby Baker (guitar), Paul Langlois (guitar), Gord Sinclair (bass), and Johnny Fay (drums). The bandmembers took their name from a Michael Nesmith video entitled Elephant Parts, and focused on making a name for themselves on the local scene during the mid-'80s. While performing Toronto's Horseshoe Tavern, MCA Records president Bruce Dickinson was impressed by the Hip's infectious live presence and offered them a deal. A self-titled eponymous EP appeared in 1987, but it took the band two years to get critical attention. Their proper studio debut effort, 1989's Up to Here, boasted the swagger of "Blow at High Dough" and Downie's powerful songcraft was blossoming.

College charts were instantly attracted and fellow Canadians were appreciative of the Tragically Hip's insatiable appeal. Road Apples, issued in 1991, was moderately successful; however, the band's third album, Fully Completely (1993), allowed for international crossover. Singles such as "Courage" and "Wheat Kings" became mainstays in pockets of Michigan and New York; the Hip were slowly being noticed and American fans began cherishing them as much as their Canadian loyalists. They continued to rise steadily with 1995's somber storm, Day for Night, and their star power was burgeoning. Sold-out tours across Canada and Midwest America, and a spot on Saturday Night Live, catapulted the vibrancy of "Grace, Too" onto modern rock charts. The Tragically Hip were becoming an anthemic band among the split indie and rock crowds, practically on the verge of being an arena attraction.

Trouble at the Henhouse, their first album for Atlantic, was blistering with a passion similar to Day for Night's, but was released too soon after that previous effort. It wasn't radio-friendly enough for America, either, but the bandmembers weren't concerned. The Hip trudged on, selling out countless dates in North America. Downie, who was also a poetic madman, composed a frenzied stage presence and the band's tight rhythms were infectious. The mix of roots rock and light country tinges was something tangible during the mid-'90s grunge reign. While touring in support of Trouble at the Henhouse, the Hip recorded their first-ever live album, Live Between Us (1997). This particular album captured an astonishing night at Detroit's Cobo Arena in 1996, and was uncut and unfearing. The band was at the top of its game, never selling out to corporate ideals. They were a stadium sensation without ever having a major hit in America. The rest of the '90s was a time of rest, but also a period when the band returned to the basics of true rock & roll grit.

Phantom Power (1998), their sixth studio album and eighth overall, marked their most cohesive work to date. It was also their debut for Sire Records. The album was recorded in the band's hometown of Kingston and the songs themselves were cathartic and seductive. "Fireworks" and "Poets" were again mainstays on college radio. A showcase at Woodstock 1999 proved glorious for Canadians the next summer. Music @ Work followed in summer 2000, with subsequent U.S. tours with Guster. The next year, Gordon Downie put his pen to paper for a book of poetry and a solo album entitled Coke Machine Glow. Downie returned to the studio in 2001 to join his bandmates for another Hip record. Producer Hugh Padgham (Split Enz, XTC, Phil Collins) was also on board to tweak the Tragically Hip's ninth record, In Violet Light, issued in June 2002.

In Between Evolution, the band's most introspective work yet, followed in summer 2004. The following year saw the release of Hipeponymous, a limited-edition box set that included the two-disc greatest-hits compilation Yer Favorites and the live DVD That Night in Toronto: Pierre & Francois Lamoureux, as well as a bonus DVD of all of the group's videos. Fellow Canadian and famed producer Bob Rock (Metallica, Bon Jovi, Mötley Crüe) signed on for the Hip's 11th studio LP, World Container. Intimate club shows in Toronto, Calgary, Vancouver, and Montreal were also scheduled in celebration of its release in fall 2006. We Are the Same arrived in 2009. After a nearly three-year break, the Tragically Hip re-emerged with Now for Plan A in the fall of 2012. Tours of Canada and the U.S. consumed much of 2013, and the band began recording in 2014. Another busy year of touring followed in 2015.

Gord Downie announced on May 24, 2016 that he had terminal brain cancer. This announcement cast a shadow over the single "In a World Possessed by the Human Mind" that previewed the Hip's 13th studio album, Man Machine Poem; the record was released in June of 2016, and the band supported the album with a full tour culminating in a massive final concert at the Rogers K-Rock Centre in Kingston that was streamed and broadcast live via the CBC to an estimated 11.7 million people. Downie died on October 17, 2017 at the age of 53. ~ MacKenzie Wilson
ORIGIN

Kingston, Ontario, Canada

GENRE

FORMED

1983