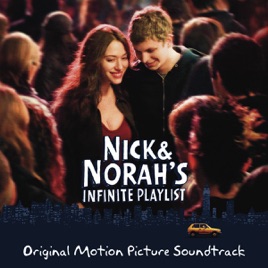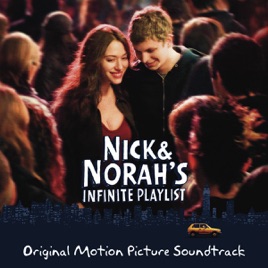 Nick & Norah's Infinite Playlist (Original Motion Picture Soundtrack) [Deluxe Edition]
Various Artists
TITLE
TIME

Chris Bell

5:11

Devendra Banhart

3:40

Screw the Man (Bonus Track)

The Jerk Offs

2:02

Bishop Allen

2:44

Vampire Weekend

4:02

The Dead 60's

2:22

Takka Takka

3:12

The Submarines

4:35

Project Jenny, Project Jan

4:37

We Are Scientists

3:53

Trust Your Stomach (Bonus Track)

Marching Band

3:20

Band of Horses

2:26

Army Navy

4:15

Richard Hawley

2:54

Shout Out Louds

4:05

Paul Tiernan

3:28

The Real Tuesday Weld

4:57

Mark Mothersbaugh

5:11

Electro-Socket Blues (Bonus Track)

Rogue Wave

3:59
19 Songs, 1 Hour, 10 Minutes

℗ 2008 Columbia Pictures Industries, Inc.
VAMPIRE.WEEKEND.
I haven't listened to the whole album, but I love Vampire Weekends track, Ottoman. However, I was disappointed with iTunes because I looked for the album on september 23, THE RELEASE DATE, and couldn't find it until today. But if you buy just one song, get Ottoman.
omg this soundtrack is amazing!
This entire album is AMAZING.
I've discovered so many new bands just because of this album! Fantastic buy! It's the new Garden State soundtrack.