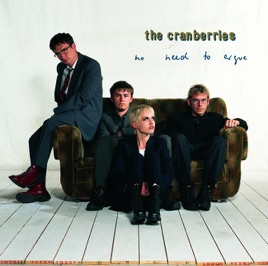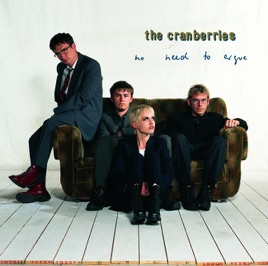 13 Songs, 50 Minutes
Released:

Oct 1, 1994

℗ 1994 UMG Recordings, Inc.
Ratings and Reviews
Delicious Cranberry Cocktail
This is a great album! Their first one (Everyone Else is doing it, so why can't we) was good, but only a few of the songs were stellar. THIS ALBUM IS ONE THAT YOU CAN LISTEN TO ALL THE WAY THROUGH!!! I love the cranberries, and I consider this album the pinnacle of their career. Plus, I love dolores o'riordan's accent!
Perhaps the Most Underrated Album of Our Lifetime
The Cranberries are so underrated. Everyone exclaims, when you ask them if they like the Cranberries, "Oh, yeah, 'I'm such a fool for you'! Linger! I love that song, man!" But their albums are purely works of art. This is perhaps my favorite. And what's amazing about them, and why I think they are so underrated in terms of mainstream whatever, is that Dolores's voice is what immediately draws you in, but unless you listen deeply and listen seriously, you won't hear the music. The band might as well be a symphony! The music is so rich and full - there is so much going on. It is the perfect backdrop to Dolores' rich, beautiful voice. "Twenty One" is one of my all-time favorites. This album is such a classic. It's pop or rock or soul or whatever at its very, very best. I am devastated that they are separated. Will I buy her solo album? Probably. But the magic that's hear in "No Need to Argue" can never be matched.
Ahh, if only every band misstepped like this, iTunes
This is one of the only albums that I own that really can be listened to, end to end, over and over and over. I have listened to No Need To Argue every night for nearly a year. I am still amazed and thrilled at what I hear. The standout songs are Ode To My Family, I Can't Be With You, Zombie, The Icicle Melts, and Ridiculus Thoughts. I must admit that I'm biased, though. I've always ranked their more energetic songs slightly above the slower ones. The slower titles still more than hold their own."Ode To My Family" shows Dolores O'Riordan's ability to translate feelings into words. A soft melody that always has me singing along in my head. "I Can't Be With You" is a wonderful love song, but can easily be appreciated by those not looking for romantic music. "Zombie" is my favorite song on the album. It has a thrilling introduction and extremely representative lyrics if you pay attention. They show the horrors of the war in Ireland. Definitely watch the music video on YouTube. It is a little strange, but an eerily accurate representation of the song. "The Icicle Melts" grabbed me when I first heard it. I could not stop listening to it. I must have played it over a dozen times in a row that first day. It is about a young boy getting kidnapped. I am actually listening to it right now. "Ridiculus Thoughts" is just extremely fun to listen to. I can't explain the feeling it creates inside me in words. I don't know what it is about it, but there is definitely something hidden behind the soft lyrics in the intro. About a minute in it fulls out and becomes a full-fledged display of talent. Dolores's Voice never fails, and stays true to it's Irish sound. The drums and giutar are also quite noticeably there, and blend perfectly with her beautiful voice. If you miss No Need To Argue, whatever kind of music you listen to, be aware that you are skipping over one of the best albums of the 90's. Never gets old.