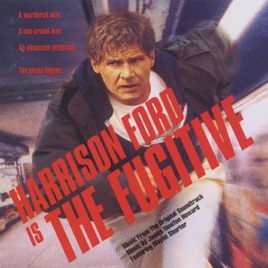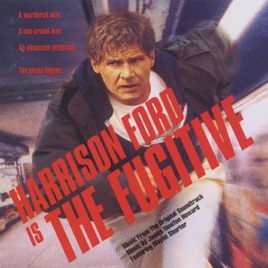 The Fugitive (Music from the Original Soundtrack)
| | TITLE | TIME | PRICE |
| --- | --- | --- | --- |
| | | 3:51 | $1.29 |
| | | 4:25 | $1.29 |
| | | 4:22 | $1.29 |
| | | 4:50 | $1.29 |
| | | 3:05 | $1.29 |
| | | 2:26 | $1.29 |
| | | 3:07 | $1.29 |
| | | 4:55 | $1.29 |
| | | 2:32 | $1.29 |
| | | 4:19 | $1.29 |
| | | 3:39 | $1.29 |
11 Songs

℗ 1993 Elektra Entertainment. Marketed by Rhino Entertainment Company, a Warner Music Group Company.
Customer Reviews
Why so long?!
This soundtrack is one of the best of the 1990's. Why did it take so long for it's release on to I-tunes? Clearly someone found their marbles and did us some justice.
Excellent Work
A composer I knew once said, "Most composers mature once they hit 50." But for James Newton Howard, the opposite was true. The Fugitive score, which he wrote at an age of 42, is one of his best works. With it's interesting bass lines, interesting melodies, and use of the piano, it shows the influence of his pop music days and his time in the 80's scoring Romantic Comedies. I like it much better than his later works, as he increasingly becomes more and more Zimmer-fied.

This is a great soundtrack.
About James Newton Howard
Pianist, producer, and composer James Newton Howard scored over 60 films beginning in the mid-'80s, including The Fugitive, The Prince of Tides, Pretty Woman, Glengarry Glen Ross, Batman Begins, Michael Clayton, and the Hunger Games series. Howard began taking classical piano lessons at the age of four, playing on a piano owned by his grandmother, who was the Pittsburgh Symphony's concertmaster and violinist during the 1930s and '40s. He went on to study at the USC School of Music and at the Music Academy of the West (in Santa Barbara, California) with Reginald Stewart and Leon Fleisher. He also studied under orchestrator Marty Paich, who would later conduct some of Howard's scores. After graduating from college, Howard joined a short-lived rock band, then worked for a couple of years as a session musician with artists including Diana Ross, Ringo Starr, and Harry Nilsson. In 1975, he joined the band of the most popular artist of that time, Elton John, toured with them during the mid-'70s and later re-joined for a tour in 1980 and again in 1986. Over the years, Howard has worked as a songwriter, producer, or arranger with the such artists as Cher, Earth, Wind & Fire, Rickie Lee Jones, Olivia Newton-John, Bob Seger, Rod Stewart, Barbra Streisand, Toto, and more. He has received numerous Oscar nominations, and won an Emmy Award for his theme for the television show Gideon's Crossing and a Grammy Award in 2009 for his work on The Dark Knight. Those accolades brought continued high-profile film work, such as 2012's The Bourne Legacy, the Hunger Games franchise, and the Huntsman film series. He made his debut in the J.K. Rowling wizarding universe with 2016's Fantastic Beasts and Where to Find Them. ~ Joslyn Layne
ORIGIN

Los Angeles, CA

BORN

Jun 9, 1951
Top Songs by James Newton Howard
See All
Top Albums by James Newton Howard
See All
Top Music Videos by James Newton Howard
See All