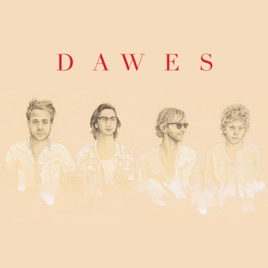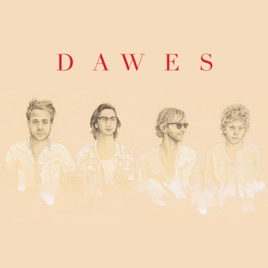 | | TITLE | TIME |
| --- | --- | --- |
| | | 5:58 |
| | | 5:16 |
| | | 4:44 |
| | | 3:18 |
| | | 5:08 |
| | | 4:58 |
| | | 4:11 |
| | | 4:51 |
| | | 5:11 |
| | If You Let Me Be Your Anchor | 4:25 |
| | | 6:56 |
11 Songs, 54 Minutes

℗ 2009 ATO Records, LLC
Ratings and Reviews
Excellent band. Great album.
I can't believe I'm the first to write a review for this album. This is one of the best albums I've bought in the last few years. I remember seeing Simon Dawes a few years ago opening for Band of Horses and being impressed with these young kids playing high energy power pop with a heavy dose of Beatles and 70s influences. The band has changed its name now and this album is much more mellow. It is incredibly well crafted, well written songs that are heartfelt, melancholy and uplifting. They've taken the best of bands like The Band, CCR, Neil Young etc and made it all new and their own.

Give Me Time, Western Skyline, and When My Time comes are ones to check out first, but just about all the songs are winners.
Amazing Album with Beautiful Lyrics
Like the reviewer below me, I am shocked that there are not more glowing reviews praising Dawes' debut album. Every song brings me to a beautiful place and the lyrics are stunning and evocative. I have been listening to this album for awhile and am finally going to see them perform live two nights in a row. One of the best albums I own in my collection and I've been a music fan for years. As if their credibility on their own is not enough, Robbie Robertson just added them as his live band. Do yourself a favor and download this cd. Then go and pre-order "Nothing is Wrong", their new cd coming out June 7th. You won't regret it, trust.
Every song is worth a listen
Saw Dawes for the first time when they opened for Brett Dennen. Purchased North Hills late that morning after the show, and it's one of the best I have heard all year.

Dawes basic M.O? Simple: harmonious melodies with three or four chords coupled with concise yet deceptively complex lyrics. Their songs speak primarily to that little topic we call love and the relationships we develop in it's pursuit.

I enjoyed every song on this album, a rarity even in these days of iTunes alacarte song purchases and tightly controlled track releases. As a result, North Hills rises above all the other worthy albums I have purchased this year, and I award 5/5 stars!
About Dawes
California-based roots rock band Dawes were formed in the Los Angeles suburb of North Hills by brothers Taylor Goldsmith and Griffin Goldsmith (lead vocals/guitar and drums, respectively), Wylie Gelber (bass), and Alex Casnoff (guitar). They were previously in the band Simon Dawes, but after guitarist Blake Mills left the group, they changed the name (and added Casnoff, who was soon replaced by Tay Strathairn). Unlike the more intense indie rock sound they had as Simon Dawes, Dawes were heavily influenced by the gentle acoustic-based musical trappings and rich vocal harmonies of the Laurel Canyon sound (Crosby, Stills & Nash, Neil Young, Joni Mitchell), and also by the shambling, romanticized Americana of the Band.

After connecting with producer Jonathan Wilson, the group began participating in informal jam sessions at Wilson's house with Bright Eyes' Conor Oberst, the Heartbreakers' Benmont Tench, and the Black Crowes' Chris Robinson. The loose feel of these get-togethers informed the group's aptly titled 2009 debut, North Hills. The album was recorded in Laurel Canyon live to analog tape, which lent Dawes' recorded sound an authentically vintage vibe. The band's second album, 2011's Nothing Is Wrong, had a similar feel to the debut and peaked at number 18 on Billboard's Top Rock Albums chart. That same year, the band had a pair of unique experiences: playing at the Occupy Wall Street protests and appearing as themselves on a prime-time network television show (Parenthood).

Stories Don't End, the group's hotly anticipated third studio album, arrived in 2013. Produced by Jacquire King (Kings of Leon, Modest Mouse, Josh Ritter), the album also featured contributions from the Goldsmith brothers' former Simon Dawes bandmate Blake Mills. Recorded in Nashville at the esteemed Woodland Studios with producer David Rawlings (Gillian Welch, Old Crow Medicine Show), the Hub-issued All Your Favorite Bands arrived in June 2015. The well-received album reached number one on Billboard's Folk Albums chart and number four on the Top Rock Albums chart, and helped raise the band's profile.

In 2016, Dawes released their fifth studio album, We're All Gonna Die. The album found them once again reuniting with longtime associate Blake Mills, who handled production duties. Included on the album was the leadoff single "When the Tequila Runs Out." ~ Pemberton Roach
ORIGIN

North Hills, CA

GENRE

FORMED

2009