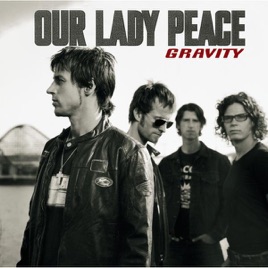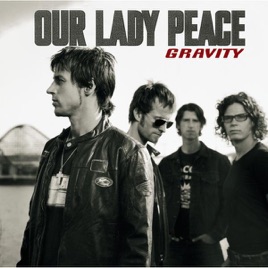 10 Songs, 41 Minutes
Released:

May 17, 2002

℗ 2002 Sony Music Entertainment (Canada) Inc. WARNING: All Rights Reserved. Unauthorized duplication is a violation of applicable laws.
About Our Lady Peace
Our Lady Peace was one of the most successful Canadian bands of the post-grunge era, issuing platinum-selling album after platinum-selling album while also enjoying modest acclaim in America. The group formed at the University of Toronto in 1992, where vocalist Raine Maida and guitarist Mike Turner (a British expatriate) first banded together under the name "As If". They later recruited bassist Chris Eacrett and jazz drummer Jeremy Taggart, and the quartet changed its name to Our Lady Peace in tribute to a Mark Van Doren poem. After partnering with the Canadian branch of Sony Records, Our Lady Peace released 1995's Naveed, a strong debut album that sparked the modern rock hit "Starseed." A smaller label, Relativity, released the album in America, and Our Lady Peace built their North American audience by touring with fellow Canadian Alanis Morissette that summer.

After the band replaced Eacrett with bassist Duncan Coutts, the sophomore effort Clumsy arrived in 1997. Fueled by Raine Maida's unique vocals, which relied heavily on the singer's falsetto range, Clumsy proved to be enormously successful, going platinum in the U.S. and earning a rare diamond certification in Canada. Our Lady Peace returned two years later with Happiness Is Not a Fish That You Can Catch, a lighter album that featured the new addition of synthesizers, and Spiritual Machines followed in 2001. Shortly thereafter, founding guitarist Mike Turner left the band due to creative differences, and Michigan native Steve Mazur stepped in to replace him.

With Mazur on board, Our Lady Peace worked alongside producer Bob Rock to carve out a commercial, mainstream-minded sound for 2002's Gravity. Maida's falsetto range was absent from the album, a change that shocked some longtime fans of the band. Nevertheless, Gravity's polished track list spawned several international singles, most notably "Somewhere Out There" and "Innocent." The band toured throughout Canada and the U.S. in support of such hits, and the jaunt was documented by a concert album (Live from Calgary and Edmonton) and a live DVD. Our Lady Peace then returned to the studio with Bob Rock, intending to reprise their fruitful partnership with another album. Recording sessions proved to be difficult this time around, however, and the group nearly disbanded in the process. Healthy in Paranoid Times was eventually released in late August 2005 and climbed to platinum status, although it failed to match the success of any previous OLP album. Raine Maida would later distance himself from the record, claiming that the band spent too much time filling the album with potential singles for American radio.

A Decade, a greatest-hits album celebrating the first ten years of Our Lady Peace's career, returned the band to the upper reaches of the charts in 2006. The compilation went platinum in America and, like 1997's Clumsy, earned a diamond certification in Canada. Two years later, Our Lady Peace received another surge in popularity, this one coming from an unlikely source: the American television show American Idol. Contestant David Cook was evidently a loyal fan of the band, and he enthusiastically promoted OLP's music during the competition. Cook eventually won the show, and Maida briefly decamped to America to collaborate with the burgeoning musician on his platinum-selling debut. Maida returned his focus to Our Lady Peace shortly thereafter, however, and the band issued Burn Burn, in 2009. The band's eighth studio album found the alt-rockers broadening their horizons, offering up a nine-song set that Maida described as "more experimental and ambitious" than any of their previous outings. The resulting Curve, which was preceded by the first single, "Heavyweights," arrived in spring 2012. Longtime drummer Taggart left the fold in 2014, and the band enlisted Jason Pierce (the Weekend), who made his first studio appearance on 2017's Somethingness. ~ John Bush & Andrew Leahey
ORIGIN

Toronto, Ontario, Canada

GENRE

FORMED

1992
50 million songs.
Zero ads.
New subscribers only. Plan automatically renews after trial.