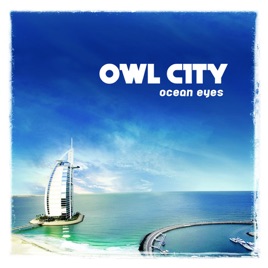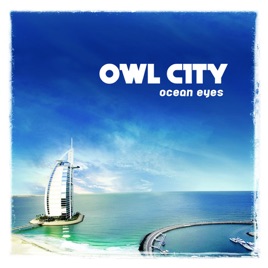 14 Songs, 52 Minutes
Released:

Jul 14, 2009

℗ 2009 Universal Republic Records, a division of UMG Recordings, Inc.
Ratings and Reviews
finalllly
this album is AMAZING, if i do say so myself. cute, catchy, calming, and never failing to bring a smile to my face (: i cant wait to see him live :D
ocean eyes has a lie.
I am a HUGE fan of owl city, i was very dissapointed that adam young decided to put previous songs on it. i love the old songs though i think brand new stuff would be better.
Perfect
its....perfect! BUY IT! its even better (i didnt even know it was possible!) than the previous cds. wow adam has done it again! dental care is quickly becoming my favorite! if you like any of owl citys song i HIGHLY recommend buying the cd, you won't be disappointed!
About Owl City
Parlaying his bright homemade indietronica and social media acumen into a global success story, Minnesotan Adam Young, who records under the name Owl City, rose to fame in 2009 on the wings of his bubbly chart-topping single "Fireflies." Mixing warm electronica and earnest, emo-tinged pop, Young's savvy in promoting his songs with the then-dominant MySpace network helped him rise from blue-collar insomniac to mainstream major-label success with 2009's multi-platinum Ocean Eyes. Known for seeking out a variety of collaborators to sing on his records, Young found success a few years later, enlisting Carly Rae Jepsen for his 2012 hit single "Good Time." In addition to Owl City, Young has actively pursued several other satellite projects, like the acoustic Sky Sailing and the post-rock band Windsor Airlift. A devout Christian, themes of spirituality often play a role in his music.

Young launched the Owl City project in 2007 while living at his parents' home in Owatonna, Minnesota. Troubled by insomnia, Young began spending his evenings after work in the household basement, where a computer and several instruments provided a diversion from his sleeping patterns. He eventually combined those diversions into a blend of electronica and emo-pop, using little more than his computer and various keyboards to record the material. Songs were uploaded to MySpace upon completion, and Young began attracting a surprising amount of attention on the networking site. Of particular note was "Hello Seattle," a fabricated ode to the Emerald City whose viral popularity earned Young a record contract with Universal Republic.

Ocean Eyes, his first album for the label, was released in 2009, coinciding with the launch of Owl City's first national tour. While on the road, Young watched as "Fireflies" became one of the year's most popular singles, eventually topping the charts in several countries (including the U.S.) and selling more than three million copies. A deluxe edition of the album appeared in 2010, featuring seven bonus tracks as well as the original track list, and Universal Records capitalized on the buzz by also reissuing Maybe I'm Dreaming and Of June, both of which had been self-released several years earlier. An Airplane Carried Me to Bed, an album of acoustic pop songs that predated the Owl City project, followed in 2010. Technically a side project, the album was released under a different moniker, Sky Sailing.

Young returned to Owl City in 2011 with All Things Bright and Beautiful, his first collection of new material in years. The Midsummer Station followed in 2012. A highly collaborative affair, the album featured production assistance from big-budget producers like Stargate and Robopop as well as cameos from blink-182's Mark Hoppus and rising mainstream pop radio star Carly Rae Jepsen. The Midsummer Station: Acoustic EP, which featured unplugged versions of three of that album's songs plus two previously unreleased tracks, arrived in 2013. That year, Owl City songs appeared on the soundtracks to The Croods, The Smurfs 2, and the VeggieTales Christmas movie Merry Larry and the True Light of Christmas. Young also provided the music for Oreo Cookies' 2013 television commercial "Wonderfilled." The following year, he covered "Listen to What the Man Said" on the Paul McCartney tribute The Art of McCartney, and released the singles "Beautiful Times" and "Kiss Me Babe, It's Christmas Time" as well as the Ultraviolet EP.

Featuring collaborations with Aloe Blacc, Hanson, Jake Owen, and Sarah Russell, Owl City's fifth album, Mobile Orchestra, appeared in July 2015. A few months later a remix EP featuring different versions of the Aloe Blacc-assisted single "The Verge" was released. Before the release of Mobile Orchestra, Young had stated his intention to release a series of EPs instead of a full-length album. He moved closer to this approach in 2018 by issuing a trio of EPs, Reel 1, 2, and 3, in advance of his next album. The Reel EPs each contained three tracks that would later appear on the full-length Cinematic, which arrived in June of that year. ~ Andrew Leahey
ORIGIN

Owatonna, MN

GENRE

FORMED

2007