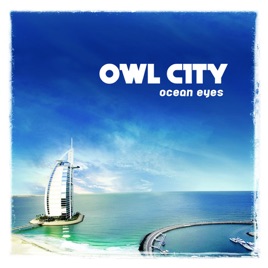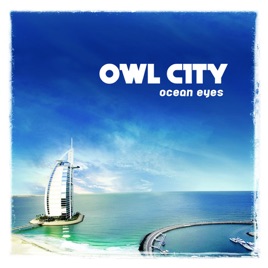 14 Songs, 52 Minutes
Released:

Jul 14, 2009

℗ 2009 Universal Republic Records, a division of UMG Recordings, Inc.
Ratings and Reviews
we know the tune, so we hold the key
Adam Young is back with his highly anticipated release "Ocean Eyes." With the release of what I consider one of Young's best song of all time: "Hot Air Balloon", the anticipation increased. I cared less for "Strawberry Avalanche" but was still excited about what was to come. We haven't been disappointed. Young's lyrics will satisfy the daydreams of fairy tale lovers everywhere as he channels his "inner-Eisley" with fantasy lyrics. But beyond the dancing fireflies and bold seahorses is realism (and I'm not talking about his trip to the dentist.) "Meteor Shower" is a beautiful song to Young's savior and love is featured here in less abstract terms.

The music itself is excellent. We couldn't have asked for better bleeps, bloops, and synth beats that are catchy yet hazy and dreamy. But Young is branching out too. The influence of his tour with Relient k is more than evident in the pretty much synth free "The Bird and the Worm" and he even channels Matt Thiessen's vocal qualities on "Tidal Waves," but Young's songs have something that Rk will never have, and that's staying power and the irrefusable allure of indie.

I was a little surprised to see the inclusion of some older tracks like "Hello Seattle", "On the Wing", and "The Saltwater Room", but they're good songs and I think they were made better for this release, but still not "better" enough to be rereleased. I tired of "Hello Seattle" a long time ago and am a bit dismayed that my iTunes library now contains 3 different versions of it.

Overall, I think Young has hit a grand slam with poignant and pleasing lyrics, catchy and dreamy melodies, and a whole heaping of charisma that will keep him around for quite some time.
Adam has done it again!
Adam's lyrics reach into your soul, hand it a jump rope and feed it candy. All you can do is feel happy when you listen to his music. <3
Dun ask cuz it's awesome
,
Great album, has the potential to become big
I actually never knew about Owl City until iTunes decided to do something clever by releasing Fireflies as their Free Single of the Week. After I pressed play, I instantly fell in love with Adam's sooting and relaxing voice, followed by the creative noises made by him through the synthethizers. Now enough about my story, on to the review of the album. If you're too lazy to read my review on all the songs, I'll just pick out my favorites: Hello Seattle, The Saltwater Room, Meteor Shower, Fireflies, Umbrella Beach, and Vanilla Twilight.

1. Cave In - 7.5/10 Nothing too special about this song, great for the intro of the album though.
2. The Bird and the Worm - 8/10 This song actually reminded me of Nevershoutnever! because of his voice and the guitar playing. Great song with very soothing lyrics.
3. Hello Seattle - 9/10 The synth goes VERY well with Adam's singing and the lyrics are just a masterpiece.
4. Umbrella Beach - 9.5/10 Just like Hello Seattle, the synth work is very well done and I could relate the synth to Cascada for some reason.
5. The Saltwater Room - 10/10 Tie between Fireflies and Vanilla Twilight for the best song on the album. I believe the girl singer Breanne Duren made this a very romantic song kind of a duet in a way. Love the lyrics and love the guitar playing throughout the song.
6. Dental Care 6.5/10 A "cute" song with lyrics being a story of Adam's experiences with the dentist.
7. Meteor Shower - 9/10 A short and sweet song. Even though it's only about 2 minutes long, containg about 10 lines of lyrics, and accomponied an by excellent piano, I really love what he's singing. "For I have been made new, Please don't let me go, I desperately need you."
8. On the Wing 8/10 I like the synth in this song. No special lyrics here I've noticed, but Adam's voice never ceases to amaze me in this particular song.
9. Fireflies 10/10 Ah, the song that started my obsession. Where do we begin? The beeps and boops on this song is surprisingly very catchy and when the chorus kicks in, it feels like my world just goes in an uplift. Love this line "I like to make myself believe, that planet Earth turns slowly, it's hard to stay that I'd rather stay awake when I'm asleep, 'cause everything is never as it seems."
10. The Tip of the Iceberg 6.5/10 Not a song that sticks out in my opinion. Mediocre lyrics of him going through the tundra for his love, but his voice under autotune sounds cool though xD
11. Vanilla Twilight 11/10 The song with the BEST lyrics in the whole entire album (my opinion :P). I'll just leave it at that and I want you to purchase this song or the album to give it a listen. You'll probably agree with me.
12. Tidal Wave 8/10 The synth really sticks out on this one, I love it.
13. Hello Seattle (Remix) 9.5/10 Yes this song deserves and exra 0.5 point. It was great on what he did with the intro, adding the five piano notes. Very addictive.
14. If My Heart Was a House 8/10 Haven't gave this song a full listen and trying to listen to the lyrics, but it sounds very catchy. The piano playing along with the song is again, very well thought out and played.

Overall 9.5/10 The only minor thing I disliked is that some of the songs sounded a tiny bit similar. Would be great if Adam took this into consideration and added more variety next time :D But it's just minor and shouldn't be considered when thinking about whether you should buy this album or not. BUY IT. Adam Young is destined to become a very successful electronic artist in the future. Thanks for reading my tiresome review, I appreciate it :)