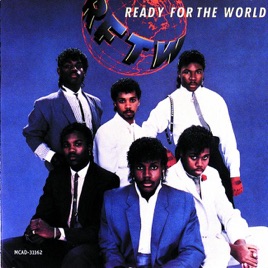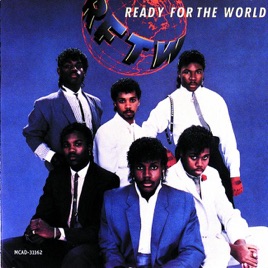 | | TITLE | | TIME |
| --- | --- | --- | --- |
| | | | |
| | | | |
| | | | |
| | | | |
| | | | |
| | | | |
| | | | |
| | | | |
| | I'm the One Who Loves You | | |
9 Songs, 42 Minutes
Released:

Jan 1, 1985

℗ 1985 UMG Recordings, Inc.
Ratings and Reviews
Ready to go back to high school anyway!

OK. Take this with a grain of salt because music like this means something only in the context of your life. If you listened to this when you were 18 like I did and every song meant some huge thing to you about some girlfriend or another then, yes, you'll probably dig hearing it again like I have. If, however, you were familiar only with "Oh Sheila" then the rest of the tunes here might just be a slightly different version of other songs from that same era.

That said, RFTW came out and pretty much funked-up the whole scene. Unless you were familiar somehow with larger, more popular acts like Parliament and, more recently, Prince (before the myriad name/symbol changes), RFTW had a sound that was totally new. The staccato, percussion and thumping bass was like little that had come before it, and the synth'ed out production of the whole album was crazy cool. I burned through my cassette in a few months and had to buy another one. Similar acts like Jesse Johnson's Revue were out at about the same time and generated a similar buzz but, track for track, this album won out in my opinion. Listen to "Human Toy" (not much guesswork there, is there?) and "I'm the One Who Loves You" were two of the better songs that never got any airplay. Of course, "Oh Sheila" and "Digital Display" rocked, too.

For what it's worth, I still listen to this album now and again if for no reason other than to remember what it was like to have stupid crushes and agonize over girls who never remembered my name to begin with.

But I digress.
Today's Artist Are Not Ready for the World or Radio.
I miss music like this artist of the 80's were the last of the truly talent musicains.
Ready for the World
This was the ultimate album back in the day for romancing the ladies in college. It brings back great memories for me.