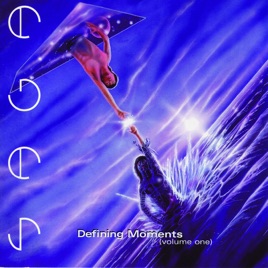 | | TITLE | TIME |
| --- | --- | --- |
| | | 6:02 |
| | | 4:16 |
| | | 4:01 |
| | | 3:50 |
| | | 5:45 |
| | | 5:13 |
| | Don't Be Late (Chapter II) | 5:58 |
| | | 4:11 |
| | | 1:17 |
| | | 6:53 |
| | | 4:47 |
| | | 4:50 |
| | | 5:26 |
| | | 3:59 |
| | (Goodbye) Once Upon a Time | 6:35 |
15 Songs, 1 Hour, 13 Minutes

℗ 1998 Fuel 2000 Records. All Rights Reserved. In Canada exclusively distributed by True North Records
Customer Reviews
A great Greatest
Saga is among the most talented progressive rock bands of the last 30 years. Fans of Queensryche, Dream Theater, Rush, or Yes could easily find themselves falling in love with the sound of this band and the incredible vocals of lead singer Michael Sadler.

This album is a collection of songs that represent the stylistic changes that Saga has undertaken over the years. Each sound unique, yet perfectly executed and better than average for the era the song was made.

Saga is a band that will create hard core fans, and keep them for life. It's so hard to find musicians these days that have remained so true to their ability, quality, style and their fans. The guitar play by Crichton will amaze and astound the listener.

This album will either reaffirm your love for their sound, or introduce you to a band that you'll surely continue to follow.
Beyond Me
It is beyond me why Saga never achieved the success they surely deserved. When Saga hit MTV in 1982 with On The Loose off the Worlds Apart album it was an immediate favorite for myself and friends. Although their type of music never recieved the type of respect it deserved , Saga was always at the top of their game. Like Shemp mentioned if you are a fan of Yes or Dream Theater you should absolutely add Defining Moments Vol One to your library. Michael Sadler is a vocalist extroidinaire with the musicianship second to none. Standouts include Cat Walk, Dont Be Late and On The Loose. Get your headphones out and enjoy some Saga
It's great to hear this band again
I saw this group play as a front line band back in the early 80's. I was really really impressed by not only their music but their showmenship. The drummer never sat down and danced around like a court jester while all along never missing a beat on those durms. I still have one of their orginal red albums. Glad to see itunes putting them out for purchase - now where's WORLDS APART
About Saga
Over the course of a career that's spanned five decades, Saga have established themselves as one of Canada's most successful progressive rock bands, and have found a loyal, international audience for their ambitious music. Saga was formed in Oakville, Ontario by bassist and keyboard player Jim Crichton, and singer, vocalist, and multi-instrumentalist Michael Sadler; Crichton had been a latter-day member of Toronto rockers Fludd and when he struck up a friendship with Sadler, they began writing songs. Crichton recruited fellow Fludd alumni Steve Negus (drums) and Peter Rochon (keyboards), as well as his brother, Ian Crichton (lead guitar), and the first lineup of Saga was complete, with the new band making their live debut in June 1977. From the outset, Saga was committed to playing original material their own way, and with close to 30 songs already in their repertoire, Saga went into the studio to record an album six months after their first show. The self-financed project was picked up for release by the Canadian branch of Polygram Records, and Saga's self-titled debut was released in June 1978; the album also featured two songs in what would become known as "The Chapters," a non-sequential song cycle which formed a futuristic narrative spread out over several albums. The album sold well in Canada and did surprisingly well in Germany as an import item, and Polygram signed the band to an international deal. For Saga's second album, 1979's Images at Twilight (which spawned a minor hit single in Canada, "It's Time"), Greg Chadd replaced Peter Rochon, and on 1980's Silent Knight, Chadd was out and Jim Gilmour became the band's new keyboard player. Silent Knight sold well in Canada, and Saga's next effort, 1981's Worlds Apart, would be their international breakthrough; produced by Rupert Hine, the album featured a major hit single in "On the Loose" ("Wind Him Up" also reached the Top 40), and earned platinum sales awards in Canada and the United States; the tour that followed produced a live album, 1982's In Transit. 1983's Heads or Tales also sold well, if not as well as its predecessor, and featured another successful single, "The Flyer," while 1985's Behaviour included the hit "What Do I Know." However, Behaviour was Saga's last album with Hine as producer, and their next effort, 1987's Wildest Dreams, found Gilmour out of the band and Steve Negus replaced by session drummer Curt Cress. Gilmour and Negus formed the Gilmour-Negus Project, and Saga went on hiatus following 1989's The Beginner's Guide to Throwing Shapes, which was a commercial disappointment. In 1993, Saga returned with their classic lineup — Sadler, the Crichton Brothers, Gilmour, and Negus — for a new album, The Security of Illusion. The album marked a return to the more purely progressive style of Saga's early work, and while it didn't fare well on the Canadian or American sales charts, it sold well in Germany, Sweden, and Scandinavia, where the group had developed a passionate following, and from this point onward, Saga would focus most of their touring and promotional efforts on these markets as well as their native Canada. In 1994, Saga wrote and recorded musical scores for a short-lived American television series, Cobra; this music would become the basis of the 1994 album Steel Umbrellas. 1995's Generation 13 was that prog rock staple, a concept album, and in 1997, as the band celebrated their 20th anniversary, they released two discs — a new studio set, Pleasure and the Pain, and an archival release, Phase 1, which collected demo recordings of the songs from Images at Twilight. In 2001, the band scored an unexpected hit single in Canada with "Money Talks," an acoustic-flavored tune from the album House of Cards. In 2003, Steve Negus left Saga, and Christian Simpson became the band's new drummer, making his recorded debut on the 2004 album Network. Simpson only lasted two years with Saga, and in 2005, Brian Doerner, formerly of Helix, took over behind the drums. More surprising for many fans was the announcement by Michael Sadler that he would leave Saga at the end of 2007, citing the stress of traveling and a desire to spend more time with his family. Rob Moratti, ex-Final Frontier, was tapped to become Saga's new singer, and he appeared on their 2009 album The Human Condition. In 2011, Saga announced that Michael Sadler had rejoined the lineup, followed by major tours of Europe and Scandinavia. They released a live album from a Munich concert in 2013, and a studio album, Sagacity, in 2014.
ORIGIN

Toronto, Ontario, Canada

GENRE

FORMED

1977