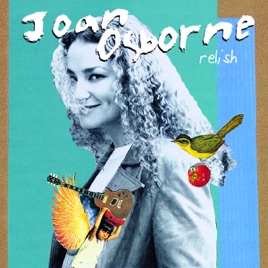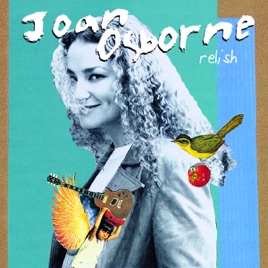 | | TITLE | TIME |
| --- | --- | --- |
| | | 5:21 |
| | Man in the Long Black Coat | 4:50 |
| | | 5:00 |
| | | 4:31 |
| | | 6:18 |
| | | 5:21 |
| | | 4:12 |
| | | 5:32 |
| | | 5:09 |
| | | 5:14 |
| | | 6:33 |
| | | 3:08 |
12 Songs, 1 Hour, 1 Minute

℗ 1995 The Island Def Jam Music Group
Customer Reviews
great material
a great voice combined with a smooth sound of her own, joan gives this album great potential.
PLEASE BUY THIS, YOU WONT REGRET IT
She is so cool, check out her song "One of Us"
She's a Deadhead, She's cool, and I downloaded her record.
Joan, now on tour with Phil Lesh of the Grateful Dead and is doing a good job. Not an easy thing for a chick to do in an all guy group. She does at times carry the band. She also better looking than all the band and most of the Deadhead audience. Go Joanie baby GO!!!
About Joan Osborne
Singer Joan Osborne was born on July 8, 1962, in the town of Anchorage, Kentucky, but it wasn't until relocating to New York City in the early '90s (to study at NYU's film school) that she began to take a singing career seriously after performing Billie Holiday's classic "God Bless the Child" at a local bar's open-mike night. In addition to Holiday, Osborne looked to such legendary vocalists as Etta James and Ray Charles as role models, as the up-and-coming singer decided not to cater to major record companies and formed her own label, Womanly Hips, which resulted in such releases as 1992's in-concert Soul Show, among others. But eventually Osborne decided to sign on with a major label, Mercury, which in turn issued the singer's next release, Relish, in March 1995. The album proved to have a long life, as almost a year after its initial release the track "One of Us" became a massive MTV and radio smash, camping out at the number one spot on the U.S. singles chart for two weeks, and Relish eventually racked up sales of three-million copies. Further tracks ("Right Hand Man" and "St. Teresa") failed to match the success of Osborne's first hit, but the singer still managed to connect with a large and appreciative audience, especially after touring as part of the 1997 edition of Sarah McLachlan's Lilith Fair tour. Osborne also received numerous Grammy nominations in both 1996 and 1997.

Producing a worthy follow-up to Relish proved to be a time-consuming challenge for Osborne. Mercury tried to buy some time by issuing a compilation release, Early Recordings (which collected the early releases Live at Delta '88 and Blue Million Miles). In the meantime, Osborne focused on supporting a few groups/causes she felt strongly about, such as Rock the Vote and Planned Parenthood (eventually being named an honorary member of Planned Parenthood's board of advocates), in addition to covering "I'm Just a Bill" as a duet with Isaac Hayes on the 1998 Schoolhouse Rocks the Vote! benefit album. She also studied briefly with late Qawwali master Nusrat Fateh Ali Khan and performed alongside such notables as Stevie Wonder, Melissa Etheridge, Taj Mahal, Luciano Pavarotti, Spearhead, Bob Dylan, and the Chieftains. September 2000 finally saw the release of Osborne's next all-new studio album, titled Righteous Love, which failed to match its predecessor's commercial success and sank from sight shortly after release. She bounced back in 2002 with How Sweet It Is, a collection of covers that leaned heavily on classic soul and R&B tunes from the '60s and '70s. A career retrospective, One of Us, followed in 2005. Vanguard picked her up shortly after this, and Osborne released her first full-length on that label, a country-tinged effort called Pretty Little Stranger, in 2006. It was followed in 2007 by Breakfast in Bed and in 2008 by Little Wild One. After a break of three years, Osborne re-entered a recording studio with her road band and co-producer Jack Petruzzelli. They emerged with a raw, wooly collection of classic blues and R&B covers entitled Bring It on Home; it was released in the spring of 2012.

She took more direct control over her next release, Love & Hate. Osborne and Petruzzelli re-teamed for co-production duties, but this time she wrote or co-wrote every song. The album was released in the spring of 2014. For her next project, Osborne turned to her fans to crowd-fund a collection of Bob Dylan covers. The album, Songs of Bob Dylan, was released in 2017. ~ Greg Prato
ORIGIN

Anchorage, KY

GENRE

BORN

July 8, 1962