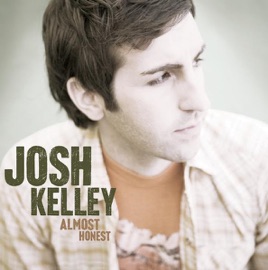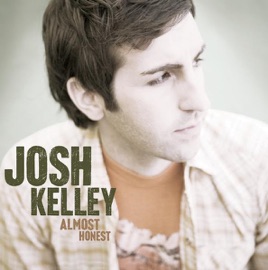 | | TITLE | | TIME |
| --- | --- | --- | --- |
| | | | |
| | | | |
| | Love Is Breaking My Heart | | |
| | | | |
| | | | |
| | | | |
| | | | |
| | | | |
| | | | |
| | | | |
| | | | |
| | | | |
| | | | |
| | | | |
14 Songs, 55 Minutes
Released:

Aug 23, 2005

℗ 2005 Hollywood Records, Inc.
Ratings and Reviews
Josh does it!
Josh Kelley's sophmore release does not dissapoint. He takes it up a knotch with a great mix of rock and soul. He still sticks to his southern roots style as he did on his first release "For The Ride Home" . I love this album, I recommend it for any road trip.
Hard Times Happen
Many of you may not be familiar with the name Josh Kelley, but if you have an adult contemporary station on your radio preset, there is a very good chance you have heard his song, Amazing quite frequently. The song was safe and could be enjoyed by soccer moms everywhere. I haven't heard anything else of his until I heard his latest album, Almost Honest and it rarely deviates from the successful Amazing.

The album starts off with Walk Fast, which sounds like he trying to make into a soul song, but isn't quite able to pull it off. Same goes for Only You that tries to pull off a funky groove. Kelley attempts to recapture the feeling of Amazing with Love Is Breaking My Heart. That goes pretty well until the song just ends abruptly for no apparent reason. I really hate it when songs do that. The album takes a southern feeling on 20 Miles to Georgia with its slid guitar. Hard Times Happen is another stand out track with its use of a chorus. Kelley also puts on his best Jeff Buckley impersonation during Shameless Heart by repeatedly going falsetto. But, needless to say, he's no Jeff Buckley.

Lyrically, he comes off as a parody of other balladeers that have come before him. Almost Honest conjures up thoughts of such silly songs as I Said I Love You But I Lied and I Would Do Anything For Love, But I Won't Do That. In the end the album sound like watered down versions of Kelley's influences and I cannot recommend buying this album. Well, unless your mom's birthday is coming up, she'd probably like it.
Greatest Album
Josh Kelly song "only you" is amazing it make me feel good just listening to it and makes me want to dance.
About Josh Kelley
Singer/songwriter Josh Kelley has enjoyed a prolific career since debuting in 2001 with the independently released Changing Faces. After signing with Hollywood Records, the Georgia native scored an adult Top 40 hit in 2003 with the single "Amazing" from his label debut, For the Ride Home. Kelley's soulful pop sound resonated with fans of established adult pop artists like Jason Mraz and John Mayer. His 2005 follow-up, Almost Honest, landed atop Billboard's Heatseekers Chart and yielded another Top 40 hit with "Only You."

Leaving his contract with Hollywood, Kelley self-produced 2006's Just Say the Word, which he released on his own label, then called Threshold Records (later renamed DNK). Not long after Just Say the Word's release, Josh's younger brother, Charles Kelley, began earning his own fans as a member of popular country trio Lady Antebellum. Josh's soulful pop continued flying just under the radar in 2008, as he released three new albums: Special Company, the digital-only Backwoods, and the Target exclusive To Remember.

Crossing over from the pop world, Kelley embraced his Southern roots, signing a deal with MCA Nashville in 2009. Georgia Clay, his seventh solo effort and first country album, was released in 2011, faring well at number 16 on Billboard's country chart and entering the pop chart as well. The album's title track was co-written by his brother Charles. He returned in 2016, this time on Americana label Sugar Hill Records, with the self-produced New Lane Road. Bridging the gap between his pop and country styles, the album was recorded and almost entirely performed by Kelley at his home studio in Utah. ~ Timothy Monger & Johnny Loftus
HOMETOWN

Augusta, GA

GENRE

BORN

January 30, 1980