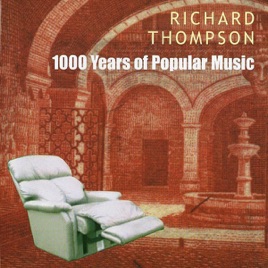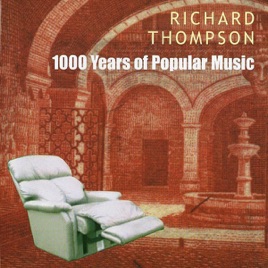 1000 Years Of Popular Music
| | TITLE | TIME | PRICE |
| --- | --- | --- | --- |
| | | 3:09 | $0.99 |
| | King Henry V's Conquest Of France | 4:34 | $0.99 |
| | | 4:06 | $0.99 |
| | | 3:05 | $0.99 |
| | | 3:44 | $0.99 |
| | | 3:21 | $0.99 |
| | | 3:53 | $0.99 |
| | | 2:58 | $0.99 |
| | | 2:39 | $0.99 |
| | Why Have My Loved Ones Gone? | 3:25 | $0.99 |
| | Old Rocking Chair's Got Me | 3:04 | $0.99 |
| | | 2:28 | $0.99 |
| | | 4:49 | $0.99 |
| | Drinking Wine Spo-dee-o-dee | 2:32 | $0.99 |
| | | 3:19 | $0.99 |
| | | 3:23 | $0.99 |
| | | 4:44 | $0.99 |
| | | 3:54 | $0.99 |
| | | 3:36 | $0.99 |
| | | 3:28 | $0.99 |
| | | 2:50 | $0.99 |
| | | 2:27 | $0.99 |
| | Marry, Ageyn Hic Hev Donne Yt | 0:28 | $0.99 |
23 Songs

℗ 2006 Beeswing Records
Customer Reviews
Worth the money...
I don't know why this compilation isn't more popular. First of all, it is cheap at $7.00. Secondly, his version of Shenandoah completely changed the way I view that old school tune. So much so, I'm playing it on the uke now and trying not to emulate him too much. And Oops. I did it again. Blew. My. Mind. Didn't ever think I could like a Bittany Spears song till I heard his rendition.
why are you surprised
leave it to the penultimate musician, richard Thompson to not only give the listener a history lesson but entertain as well. No surprise there. All the tunes are delightfully played with passion, that only richard can give to songs from as far back in time 1060 ad.
About Richard Thompson
For years, Richard Thompson resided in relative obscurity, while at the same time garnering vast critical praise for his magnificent guitar work and the dark wit and richness of his extraordinary songwriting. A founding member of the seminal British folk-rock group Fairport Convention, he remained with the band for five studio albums -- Fairport Convention (1968), What We Did on Our Holiday (released as Fairport Convention in the U.S.) (1968), Unhalfbricking (1969), Liege and Lief (1969), and Full House (1970) -- and one live recording (Live at the L.A. Troubadour [recorded in September 1970, released 1976], reissued as House Full [1986]). In early 1971, Thompson, feeling that the material he had been writing at the time was not right for the band, decided to leave for a solo career. In between sessions and dates supporting former Fairport mates Sandy Denny and Ian Matthews, he entered the studio to record his first record, Henry the Human Fly (1972), which was a more idiosyncratic version of the British traditional rock & roll mix that he had begun with his old band. During this time, he also contributed to the rock & roll homage The Bunch (1972) as well as the traditional Morris On (1972), both of which featured various members, past and present, of Fairport Convention and their offshoots. None of these did anything to change the general public's view of Thompson, to the point where Henry the Human Fly gained the notable distinction of being the worst-selling album in the history of Warner Bros. Records.

Following tours of the U.S. (his last for ten years) and the U.K. with Sandy Denny, Thompson ended 1972 by performing dates with singer Linda Peters, who had appeared on both Henry and The Bunch. Richard and Linda were married, and in 1973 they began work on their first recording together, the now classic I Want to See the Bright Lights Tonight (April 1974). The Thompsons went on to release five more records, including Hokey Pokey (March 1975), Pour Down Like Silver (November 1975), First Light (November 1978), Sunnyvista (1979), and Shoot Out the Lights (February 1982). Between 1975 and 1978, however, Richard and Linda all but dropped out of the music scene when they moved into a Muslim community outside of London. During this period, Guitar, Vocal (1976), a collection of outtakes and live recordings from Richard's career, was released to fill the void. It would also be his final release for Island Records, his U.K. home since 1968. Returning to the music business in 1978, the Thompsons recorded First Light for Chrysalis Records, which showed a definite Islamic and North African influence, along with their characteristic British folk-rock. Sunnyvista followed to more public indifference, and they were dropped by the label.

The early '80s would prove to be a period of major ups and downs, both professionally and personally, for Richard and Linda. Without a record contract, the pair demoed eight songs in the summer of 1980 before going into the studio for their next project, with singer/songwriter Gerry Rafferty producing. Rafferty had gained a great deal of success during the latter part of the '70s, and being a huge fan, was looking to bring the Thompsons' music to a larger audience. The subsequent tracks were dumped due to Richard's dissatisfaction with the outcome. In the meantime, Richard went back to work by himself in 1981, recording a collection of instrumental tunes entitled Strict Tempo!, which he released independently on his own Elixir label. Richard and Linda eventually ended up back in the studio, with former Fairport manager and producer Joe Boyd, to re-record some of the material from the Rafferty sessions, as well as three new songs. The finished product, Shoot Out the Lights, was the most powerful album in the Thompsons' oeuvre, as well as their first real breakthrough. Released by Boyd's own Hannibal Records, it not only received universally glowing reviews, but was also their biggest seller to date. It also marked the end of their marriage, and following a tumultuous tour of America, their musical partnership as well.

Richard remained with Hannibal for 1983's Hand of Kindness, before leaving for a major-label deal with Polydor the following year. Cajun artist Jo-El Sonnier scored a Top 20 country hit in 1988 with his cover of Thompson's "Tear-Stained Letter" from that album. A live, solo acoustic set taken from shows recorded in New York City in 1982 entitled Small Town Romance (1984) was released just prior to his departure from Hannibal. With Joe Boyd once again producing, Across a Crowded Room (February 1985) came one year later for Polydor. The record was a success by Thompson's standards, if not the label's, and after a disappointing showing by the follow-up, Daring Adventures (October 1986), he was released. A concert video from the Across a Crowded Room tour was issued in 1985.

Once again between labels, Thompson found various side projects to keep him busy, including a soundtrack for the BBC's The Marksman and a record (Live, Love, Larf & Loaf [1987]) with former Magic Band drummer John French and avant-garde musicians Fred Frith (Henry Cow) and Henry Kaiser. The quartet, called simply French Frith Kaiser Thompson, recorded a second album, Invisible Means, in 1990. Thompson then struck a deal with Capitol Records and released Amnesia (October 1988) with producer Mitchell Froom at the helm for the second of what would be a string of five records. His first release for the label, Amnesia, kept Thompson's career in a bit of a holding pattern, but it was Rumor and Sigh (May 1991), though not exactly making him a household name, that took him to another level commercially. And though his sound and approach had been picking up more of an American flavor, he continued to retain ties to his traditional roots, from the use of accordion, hurdy-gurdy, mandolin, hammered dulcimer, and various medieval instruments, to songs such as the folk ballad "1952 Vincent Black Lightning" and "Don't Sit on My Jimmy Shands."

Throughout the '90s, Thompson maintained his fervent cult following and recorded three more solo albums for Capitol, including Mirror Blue (1994), the double-disc you? me? us? (1996), and Mock Tudor (1999), as well as working on Hard Cash (1990), a collection of songs inspired by a BBC documentary about the British working class, a soundtrack for the film Sweet Talker (1992), and a concept album about the industrial age (Industry [1997]) with bassist Danny Thompson. Hannibal, which had been purchased by Rykodisc, issued a three-CD retrospective of Thompson's career in the spring of 1993, entitled Watching the Dark, while also continuing to keep Thompson's (solo and with Linda) pre-1984 catalog in print. Capitol dropped Thompson from its roster in 2001, shortly after the release of the compilation Action Packed: The Best of the Capitol Years, and in 2003 he returned to the ranks of the independent recording artists with his album The Old Kit Bag, released by Cooking Vinyl in the U.K. and Spinart in the United States. Thompson continued to follow the indie path with his next release, 2005's Front Parlour Ballads, a primarily acoustic effort that Thompson recorded in his own garage studio.

In 2000, Island Records released the single-disc The Best of Richard & Linda Thompson: The Island Years, culled from Richard and Linda's time with the label. As a testament to Richard Thompson's reputation as one of the era's finest songwriters, as well as a guitarist nonpareil, two tribute albums were released: The World Is a Wonderful Place (1993) (Victoria Williams, Christine Collister, Tom Robinson, Plainsong, and others) and Beat the Retreat (October 1994) (R.E.M., Bob Mould, X, June Tabor, Bonnie Raitt, Dinosaur Jr., Martin Carthy, and others). The former also includes a previously unreleased song/recording of Richard and Linda's. In 2006, Free Reed released RT: The Life and Music of Richard Thompson, a five-disc set of outtakes, live recordings, and album cuts, many of which were pulled from Thompson's personal collection. A new studio album, Sweet Warrior, arrived in 2007, followed by another collection of brand-new songs (performed live) called Dream Attic in 2010.

Over the next few years, Thompson continued to tour regularly and in 2012 he headed into Buddy Miller's home studio in Nashville to record a new album. Released early in 2013, the resulting record was called Electric and, appropriately enough, showcased Thompson's electric guitar skills. He also appeared on his ex-wife Linda's fourth studio album, Won't Be Long Now, on the track "Love's for Babies and Fools" later that year. In July 2014, he released an acoustic collection of his well-known songs entitled Acoustic Classics. For his 2015 album Still, Thompson traveled to Chicago, where Jeff Tweedy of Wilco served as producer for the sessions; Tweedy also added musical accents to several songs, recorded at Wilco's private recording studio, the Loft. Following up his 2014 acoustic release, Thompson issued Acoustic Classics II in 2017, offering more stripped-down and reimagined versions of songs from his back catalog. ~ Brett Hartenbach
ORIGIN

Notting Hill, London, England

BORN

Apr 3, 1949