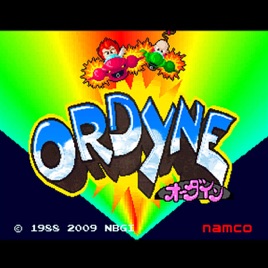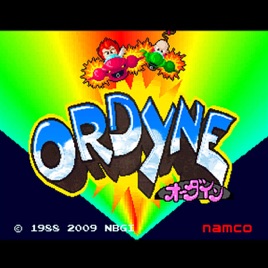 Ordyne (Original Game Soundtrack)
| | TITLE | | TIME |
| --- | --- | --- | --- |
| | | | 0:01 |
| | | | 0:02 |
| | | | 4:32 |
| | | | 1:16 |
| | | | 1:53 |
| | | | 0:59 |
| | | | 1:56 |
| | | | 0:33 |
| | Dream Co., Ltd. Winning Fanfare | | 0:05 |
| | Dream Co., Ltd. Losing Fanfare | | 0:05 |
| | | | 0:54 |
| | | | 1:44 |
| | | | 0:44 |
| | | | 1:01 |
| | | | 2:11 |
| | | | 0:52 |
| | | | 0:39 |
| | | | 0:08 |
| | | | 0:13 |
| | | | 0:27 |
| | | | 0:11 |
| | | | 0:11 |
| | | | 1:18 |
| | | | 0:08 |
| | | | 4:33 |
| | | | 1:15 |
| | | | 0:16 |
| | | | 2:03 |
| | | | 0:44 |
| | | | 4:02 |
| | | | 1:09 |
31 Songs, 36 Minutes
Released:

Feb 23, 2010

℗ BANDAI NAMCO Entertainment Inc.
Ratings and Reviews
I'm sorry Namco, but I've had enough...
When Namco Sounds launched more than 6 months ago, I believe that many people had high hopes from the new lable. Namco, before and after the merger with Bandai, made many great games and franchises for multiple genres and consoles. With the advancement of Technology and new hardware, their music also advanced from bleeps and beeps to beautifully made pieces and unique sounds. You delivered some of those examples in the form of the Soul Calibur soundtracks, Ace Combat soundtracks and a few select others. However, most of your releases ever since the label started are of those "Bleeps" and "Beeps". PacMan and skykid and digdug are fun games, but I hardly believe they are remembered for their music. Games like the Katamari series and the Tales series have sounds that are probably more appreciated than the game over sound from Pacman that can be heard in its entirety through the preview option on iTunes. there is a lot of untapped potential there. Please consider bringing those soundtracks faster instead of the "Bleeps" and "Beeps".
Thank you.