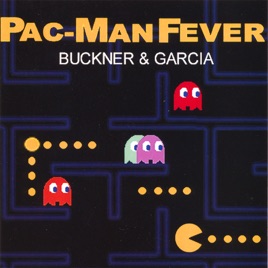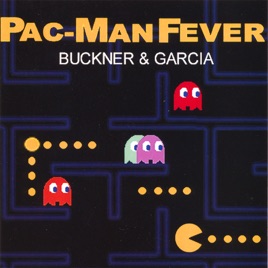 | | TITLE | TIME |
| --- | --- | --- |
| | | 3:48 |
| | | 3:18 |
| | | 5:37 |
| | | 4:24 |
| | | 4:07 |
| | | 4:02 |
| | | 4:00 |
| | | 4:17 |
8 Songs, 33 Minutes

℗ 1982 Buckner & Garcia Productions
Customer Reviews
A Classic Trip Down Cheezball Lane
I had this album on vinyl back in the day. "Pac Man Fever" got all the big airplay, but "Froggy's Lament" and "Goin' Berzerk" were masterpieces of a kind. The music doesn't really hold up, but I doubt Buckner & Garcia had longevity in mind when they made this record. Obviously, anyone who came of age in the late '70s and early '80s will appreciate this novelty album for what it is: Utterly unpretentious, flash-in-the-pan fun and (now) a celebration of a bygone era. Enjoy.
yeah, do the Donkey Kong
What, no song about Space Invaders?

Listen to all of the samples if you want a good laugh. I think I actually like the Berserk song.
Ah, the good old days
This really takes me back. Being a part of the video game generation I remember feeding quarters to all these games. And yes, I had this album on vinyl. I wore it out (being 13 years old at the time this was the greatest thing ever). To find this album on i Tunes is a real thrill for me. It helps me step into the way back machine.
About Buckner & Garcia
Buckner & Garcia are the team behind the 1982 novelty hit "Pac-Man Fever," a Top Ten single that became a ubiquitous pop culture phenomenon. In 1981, Jerry Buckner and Gary Garcia were living in Atlanta, writing ad jingles, and doing voice work for radio. Struck by the emerging video game fad, the two wrote and recorded a tribute to the king of the arcade and shopped it around to various major labels. There were no takers, but the song was released locally and became an instant hit after airing on a morning show. Brisk sales followed and CBS decided to take a shot; they requested a full album within one month's time and Buckner & Garcia set about quickly learning every popular arcade game they could. Since sampling technology was unavailable, most of the album's video game sound effects were recorded in public, directly off the machines. After a bit of national media coverage, both the single and album broke in a major way; "Pac-Man Fever" sold over two million copies, accounted for most of CBS's profits that quarter, and even inspired a German-language version by Gerald Mann (titled, naturally, "Pac-Man Fieber"). The follow-up single, "Do the Donkey Kong," wasn't nearly as successful; feeling that the duo had run their course, CBS declined to issue their 1983 song "E.T. I Love You" as a single, offering it to radio stations only despite a favorable response from Steven Spielberg. Buckner & Garcia returned to Atlanta and rejoined the radio business; they wrote and recorded several more novelty ditties over the years, and began selling them as the self-produced album Now and Then off their website around the turn of the millennium. Retro-fueled interest in early video games also prompted the duo to re-record the Pac-Man Fever album for its first release on CD. ~ Steve Huey