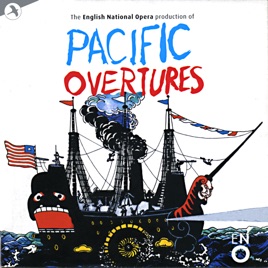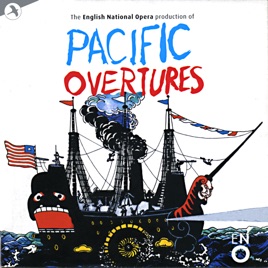 Pacific Overtures (Original London Cast) [Highlights]
TITLE
TIME
PRICE

Richard Angas

3:00
$0.99

The Advantage of Floating In the Middle of the Sea

Richard Angas

6:23
$0.99

Alan Woodrow & Edward Byles

5:41
$0.99

John Cashmore & Terry Jenkins

4:50
$0.99

Ian Comboy & Simon Masterson-Smith

9:58
$0.99

Christopher Booth-Jones & Malcolm Rivers

3:51
$0.99

Terry Jenkins

5:08
$0.99

Alan Woodrow, Eric Roberts, Harry Nicoll & Richard Angas

6:50
$0.99

Alan Woodrow, Eric Roberts, Harry Nicoll, Ian Comboy, John Kitchener & Paul Strathearn

9:38
$0.99

Malcolm Rivers

5:17
$0.99

Alan Woodrow, Edward Byles & Leon Berger

3:09
$0.99

Various Artists

5:37
$0.99
12 Songs

℗ 2004 JAY Productions Ltd.
Customer Reviews
A Brilliant Score...
This recording simply can't hold a candle to the original Broadway cast album, but it has a few virtues that make it indispensible for any fan. First, it has music and lyrics not heard on the original (for reasons of space). Second, it has a clear, crisp sound that shows off Jonathan Tunick's masterful orchestrations. Unfortunately, most of the voices just aren't suited to the score. The singers appear to be dueling, rather than singing together. That may be the mixer's fault, but it seriously detracts from the enjoyability of the recording. This is one of Sondheim's most hauntingly beautiful scores. If you don't yet have it in your library, you're missing out. The original Broadway cast with the late, great Mako is the essential version. After that, it's a toss up between this one and the recent Broadway revival recorded by PS Classics (also available on iTunes). The singers are better suited to the material on the latter recording, but it suffers from terribly diminished orchestrations. Once you give the score a thorough hearing, you'll probably end up buying all three versions.
Sondheim Is Brilliant!
Sondheim is simply the most prolific composer/lyricist of our age! This composition is absolutely perfect in every way! Buy it NOW!!!