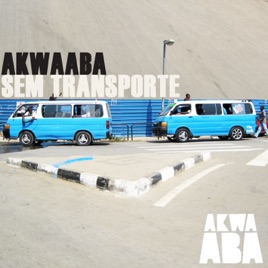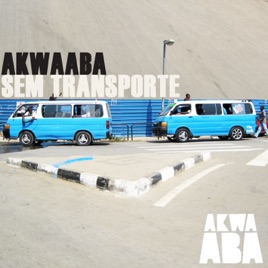 Akwaaba Sem Transporte
Various Artists
| | TITLE | TIME | PRICE |
| --- | --- | --- | --- |
| | Noite e Día | 3:45 | $0.99 |
| | Vagabanda | 5:21 | $0.99 |
| | Puto Prata | 4:17 | $0.99 |
| | Fofandó & Saborosa | 4:04 | $0.99 |
| | Os Mais Potentes | 5:24 | $0.99 |
| | Figura | 4:55 | $0.99 |
| | Agua-G | 5:09 | $0.99 |
| | Dred Man-Gi | 3:17 | $0.99 |
| | F4 | 4:46 | $0.99 |
| | Gelú-Six | 9:17 | $0.99 |
| | Puto Portugues & Nacobeta | 3:31 | $0.99 |
| | Zoca Zoca | 3:29 | $0.99 |
| | Chefe Kamone | 4:18 | $0.99 |
| | Killamu | 3:55 | $0.99 |
| | Zoca Zoca | 3:48 | $0.99 |
15 Songs

℗ 2009 Akwaaba Music
Customer Reviews
Not enough potential hits and I didn't move as much as I would have wanted to:
Kuduro compilation straight from the streets feels a little bit flat and rushed. F4 does a great job on track 9, Paracuca. I just listened twice back and forth and want a little bit more. Sem Do Zoca moves me a bit too. Wish they gotten some Buraka som Sistema on here for credibility. If its up and coming artists, then label it as such. I want dirtier, crunchier stiff a*s music. Too clean.
FINALLY! Been waiting for some raw Angolan sounds for a while
Not sure what this last review refers to, these beats are addictive, and having been to Luanda in the last couple of years, I can testify this is what you hear in Luanda, so far the best kuduro compilation I've heard. It's good to see guys showing that there is kuduro beyond Buraka. This is the real deal, not for everyone, if you're looking for distorted basslines, go back to Justice or to some other tight-jeans wearing trendy garbage. Tiramakossa is doomed to become a classic (already was when I visited Angola!), as is Number One, Som do Zoca is refreshing, and F4 does an interesting combination of kuduro with a dash of Congolese music. Great job Akwaaba Music! I also enjoyed their Move it Chaleh release, more African sounding music from Ghana and Ivory Coast.