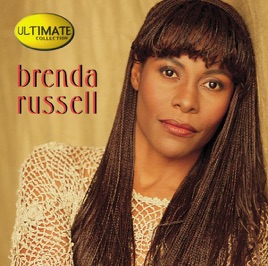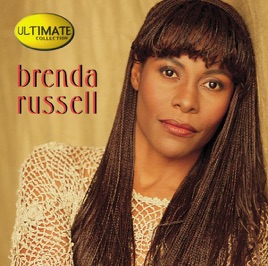 Ultimate Collection: Brenda Russell
TITLE
TIME
PRICE
4:19
$0.99

Please Pardon Me (You Remind Me of a Friend)

Unknown

5:06
$0.99
3:18
$1.29
4:17
$0.99
3:56
$0.99
4:27
$0.99
4:24
$0.99

If You Love (The One You Lose)

4:37
$0.99
2:59
Album Only
4:31
$0.99
3:09
Album Only

When I Give My Love To You

4:21
Album Only
5:18
$1.29
4:50
$0.99
5:06
$0.99
4:16
$0.99
17 Songs

℗ 2001 Universal Music Enterprises, a Division of UMG Recordings, Inc.
Customer Reviews
I Love Piano in the Dark!
I have been looking for this forever! Love it! :)
"Piano in the dark" is an amazing, overlooked gem
5 stars for this song alone. Turn off the lights and listen to it fill your room with sweet smoothness. Never outdated!
About Brenda Russell
Born Brenda Gordon, Russell is a soul singer, composer, and keyboardist. Her family moved to Toronto when she was 12. Eventually, she and her husband, Brian Russell, hosted the Canadian TV series Music Machine. They moved to Los Angeles in 1973 where they both worked as session musicians. They recorded together under the name Brian & Brenda in 1978, but their music was not received well. After the couple's divorce, Brenda embarked on a solo career. She signed with A&M and released two albums, Brenda Russell (1979) and Love Life (1981). Then she switched to Warner Bros. and put out Two Eyes in 1983. Returning to A&M, she released her most popular album, Get Here (1988), which featured the Top Ten single "Piano in the Dark" sung with Joe Esposito of Brooklyn Dreams. She received 1988 Grammy nominations for Song of the Year and Best Pop Duo Performance (for "Piano in the Dark"), as well as best Pop Female Vocal (for Get Here). After a final A&M album, 1990's Kiss Me With the Wind, she signed with EMI in 1991 and released Soul Talkin' in 1993. But the association lasted for only one album, and she went without a recording contract for the next seven years, re-emerging in July 2000 with Paris Rain on Hidden Beach. She has done session work for Barbra Streisand, Elton John, and Bette Midler, and her songs have been recorded by Streisand, Luther Vandross, and Donna Summer, among others. ~ Steve Huey
ORIGIN

Brooklyn, NY

BORN

Apr 8, 1949