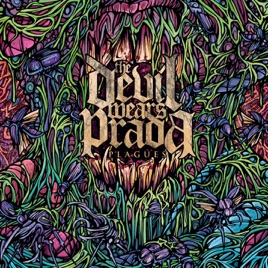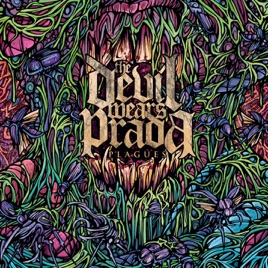 | | TITLE | | TIME |
| --- | --- | --- | --- |
| | | | |
| | Number Three, Never Forgot | | |
| | | | |
| | Hey John, What's Your Name Again? | | |
| | | | |
| | You Can't Spell Crap Without "C" | | |
| | | | |
| | Reptar, King of the Ozone | | |
| | | | |
| | | | |
10 Songs, 38 Minutes
Released:

Aug 21, 2007

℗ 2007 Rise Records
Ratings and Reviews
Wowowowowowowowowowowowowowowowowiwiw
W0w this rulez d00d
Great album! The breakdowns, creepy synth / organ effects, and combination of screaming and clean vocals are just astounding.
Hey John, What's the Best Album Again?
the answer: PLAGUES! this album is epic beastliness! after listening to "Hey John..." i immediately fell in love and became obsessed! what's not to like? the heavy breakdowns are sick and the lyrics are amazingly written! TDWP will always be #1 d00d!!! <3
Review - Plagues
"Goats on a Boat" is of course a parody of Snakes on a Plane. I would be thinking that it could be something regarding Noah's Ark but this band writes up hilarious titles to their songs that I can gaurantee it is not the latter. This song starts off great with the keyboards and a bell that introduces us to the distorted guitars, double bass, and Mike Hranica's screaming vocals and growls. Half way into the song we get a wiff of Jeremy's great clean vocals that seem to be mixed in with another vocalists, probably his again or another band member. The keyboards are great and don't get bored, and the song just keeps on going with heavier pieces until the end where Mike assures us that this album will give us something new that we haven't heard yet.
"Number Three, Never Forget" was the first song I ever heard in metalcore and from this band. I enjoyed it a lot because it seems to have a well blend of clean vocals and screaming vocals. The lyrics stood out as amazingly written and the guitars aren't too bad. Another stand-out is the drums. The best Daniel Williams plays on the album. The end gives way for their next well written song and a single.
"HTML Rulez DOOd" is not a song for the weak. It is one of the more better songs on the album, even if the entire album is amazing. A double bass pedal plays a large part which practically will get you annoyed after the opening, but Jeremy's vocals balance the song out with the rest. In the middle, the song calms itself with Mike's growls and a nicely done keyboard moment that makes an epic feeling that something bad is happening and we have front row seats. The keyboard beats are amazing with Jeremy's clean vocals and the song never tends to tire, but the double bass gives the song the lower rating. Can't forget the ending breakdown that gives us a chance to mosh like crazy.
"Hey John, What's Your Name Again?" brings the hardcore and metal back into what we have heard before. Nothing much to mosh to and not many notable breakdowns yet, 'cept for "HTML"'s, but once the record comes to this song, there is hope for a giant mosh pit. The keyboards are well done since it is a major part around 1:11, and it is also a great time to mosh like crazy, which makes this song epic and heavy. the songs vocals are also another great part as they help with the heaviness and epicness. Jeremy puts on a show with his cleans while Mike backs up the heavy with his growls and screams.
"Don't Dink and Drance" was thought to be just a plain boring song, EH! This song is the majority of the heavy in the album. At three minutes don't let the keyboards put you down. This song was meant to be moshed to, which is why Jeremy's has so little clean vocals. Around 1 minute you will see why moshing is such an important factor. Even though it is heavy, there is plenty of melody and a great song to listen to. Mike's haunting screams at the end of the song gives the listener peace that there is this song.
"You Can't Spell 'Crap' without 'C'" is wierd song and I can admit that. The beginning guitars and keyboards gives the wierdness, and at the same time, this was my favorite song for about a month because around the middle when Mike gives us his growls, the keyboards gives us a wierd X-Files theme song type rhythm. Jeremy's vocals and along with the lead vocalist from Chiodos, does a great job in creating a masterpiece out of this song. Their scary pitched words give me shivers at the ending moments of the song.
"This Song Is Called" was never my favorite, and took forever to get into my permanent playlist for the band because it was a long song that did not get welcomed into the library. This song has few lyrics to be a four minute song. Even with the great piano keys that lead into the guitar riffs and drums, the remander of the song is keyboards placed to sound as if earthquakes are occuring or lava is spitting out from the very hells of Earth. I don't have a problem with it, but it could have been a bigger, better song.
"Reptar, King of the Ozone" is an amazing song, with great riffs. It is another pure mosh song, UNTIL is gets to the chorus with Jeremy giving us words about writing out own deaths note by note. The song is so heavy that once the chorus comes, it all dimmers, then returns, then dimmers. The end is most note worthy with Daniel's double bass plowing through the song and Mike epicly repeating "Prove me wrong."
"The Scorpion Deathlock" is a high strung epic song, yet also with "This Song Is Called" holds my breath for something more. We come down to our end and get heavier and more epic, yet we find things wrong with this song. It could be the end, because it probably is. I love the keyboards, but again, this song could be better. The guitar riffs are great and the whole song is at a fast pace that gives the end of the album a great feeling along with Jeremy's clean vocals fitting like a glove.
"Nickels Is Money Too" is the last song and a great closer for the album. It is one of the most epic songs on the album and ends it right where we want it, at a standstill with us needing to catch a breath. It opens from the end of the last song and comes in with a mega-mosh breakdown and then about thirty seconds of Jeremy's vocals giving us the scoop about what is happening so far in this story of plagues. and sacrifices. A guitar riff and we are back with Mike starting from normal screams to high-pitched into a barrage of screaming vocals, double bass drums, and guitar riffs. Some notable drum moments for Daniel, then back to Mike and the guitars given to us by Chris and Jeremy. Jeremy gives us some more clean vocals backed up by Mike's screams, which ultimately sounds epic and is the most epic part. The keyboards and Mike's lyrics end us on an epic note, where any song should.
Overall this album proves amazing, but some songs are hard to listen to all the way through.
Preferred songs: HTML Rulez D00d, Reptar, Hey John, Don't Dink and Drance.
About The Devil Wears Prada
Dayton, Ohio Christian metalcore act the Devil Wears Prada took their name from the novel and movie, but rebranded it to fit their anti-materialistic ethics. Formed in 2005, the band consisted of singer and lyricist Mike Hranica (who handled the death growl vocals), guitarist and vocalist Jeremy DePoyster (who performed the clean vocals), guitarist Chris Rubey, bassist Andy Trick, keyboardist James Baney, and drummer Daniel Williams (Hranica and Rubey also had an experimental grindcore side project band called xGUMBYx). This lineup recorded the 2005 EP Patterns of a Horizon, which was self-released with individual hand-painted covers.

Signing to Victory Records' positive-themed subsidiary Rise, the Devil Wears Prada released Dear Love: A Beautiful Discord in the summer of 2006. After selling more than 30,000 units of their debut, they went back to the studio and began plugging away on 2007's Plagues. With Roots Above and Branches Below followed two years later. They released a concept EP about the apocalypse titled Zombie in 2010. Both of these latter releases debuted in the Billboard Top Ten; the band was also a star live attraction, headlining -- and selling out -- its own tours for three years running.

In the summer of 2011, they headlined the Vans Warped Tour as a precursor to the release of their fourth album, Dead Throne, which was produced by Killswitch Engage's Adam Dutkiewicz and released in September of that year. The album peaked on the Billboard 200 at number ten, their highest position to date. The group's first live album, Dead&Alive, followed in 2012. The Devil Wears Prada began sessions for their fifth proper album in early 2013, working with producers Matt Goldman (Underoath) and Dutkiewicz again in an executive role. The results, 8:18, appeared on Roadrunner in September 2013. The band continued to tour in support of that album through 2014. In early 2015, founding guitarist Rubey parted ways with the band and was replaced by Kyle Sipress. The band issued the intergalactic concept piece Space EP that summer. A year later, they experienced another lineup change, with Williams amicably leaving the group. Guiseppe Capolupo (DeMise of Eros, Haste the Day) took Williams' place in the studio for sessions that yielded the band's sixth effort, 2016's Transit Blues. ~ Stewart Mason
ORIGIN

Dayton, OH

GENRE

FORMED

2005