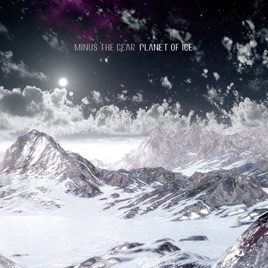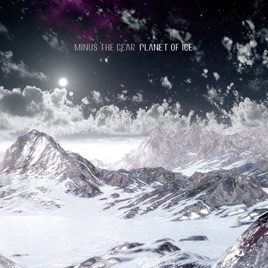 | | TITLE | TIME |
| --- | --- | --- |
| | | 4:53 |
| | | 4:03 |
| | | 3:39 |
| | | 4:39 |
| | | 6:48 |
| | | 3:50 |
| | | 2:46 |
| | | 4:03 |
| | | 4:29 |
| | | 8:48 |
| | | 3:39 |
11 Songs, 51 Minutes

℗ 2007 Suicide Squeeze Records
Ratings and Reviews
SEE THIS BAND LIVE! SOO GOOD!
Ive seen Minus the Bear about ten times. Their live show is something you don't want to miss. Planet of Ice is a great album. Highly Refined Pirates is my all-time favorite.
great album.
how are they not huge?? i love every song from this band... i can't even chose a favorite! i'm always searching for bands that's music can keep my interest and shake up my ears the way minus the bear does, but few succeed.
Minus The Bear
is quickly becoming one of my favorite bands!
About Minus the Bear
With catchy song titles like "Hey, Wanna Throw Up? Get Me Naked," "Monkey!!! Knife!!! Fight!!!," and "Lemurs, Man, Lemurs," it's hard not to be at least a little bit curious about this Seattle-based quintet. Featuring members of Botch, Kill Sadie, and Sharks Keep Moving, Minus the Bear emerged on Seattle's music scene in 2001 with the release of their six-song EP This Is What I Know About Being Gigantic. The band comprised guitarist Dave Knudson, vocalist/guitarist Jake Snider, drummer Erin Tate, and bassist Cory Murchy. Though the bandmembers entered the studio before they ever played a show, they toured aggressively in support of the EP, then returned to the studio to record 2002's Highly Refined Pirates, their first full-length album. Both the EP and LP were released by Seattle-based Suicide Squeeze Records.

Though the song titles may lead one to believe that they're a novelty act, Minus the Bear provide polished, shrewdly arranged songs. Finger-tapped guitar riffs mixed with catchy melodies and unexpected time changes keep listeners interested and entertained. Minus the Bear issued two EPs in 2004: Bands Like It When You Yell "Yar!" at Them on Suicide Squeeze and They Make Beer Commercials Like This on Arena Rock. Their next full-length, the self-produced Menos el Oso (Spanish for Minus the Bear), appeared in August 2005; the remix album Interpretaciones del Oso followed in early 2007. The full-length Planet of Ice arrived later that year. In 2009 the band went into the studio with My Morning Jacket producer Joe Chiccarelli, and the following year released the album Omni through Dangerbird Records. Their fifth album, Infinity Overhead, followed on the label in 2012. Two years later, Minus the Bear returned with Lost Loves, a B-sides and rarities collection featuring songs culled from the recording sessions of their previous three studio albums. Voids, the group's much-anticipated sixth studio album, dropped in 2017. ~ Laurel Greenidge
ORIGIN

Seattle, WA

GENRE

FORMED

2001