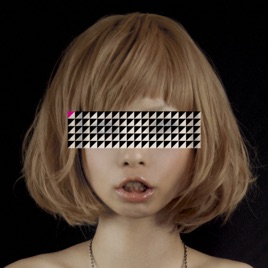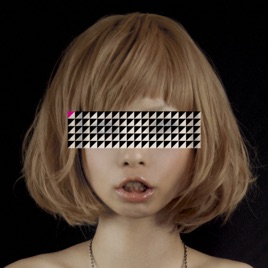 | | TITLE | TIME |
| --- | --- | --- |
| | | 5:23 |
| | | 7:30 |
| | | 4:03 |
| | | 7:35 |
| | | 7:33 |
| | | 4:46 |
| | | 4:36 |
| | | 5:23 |
| | | 1:41 |
| | | 5:18 |
10 Songs, 53 Minutes

℗ 2010 YAMAHA MUSIC PUBLISHING, INC.
Customer Reviews
Yes!!
Amazingly this is up here on US iTunes before it was put up on Japan iTunes.. hahaha weird. As an ardent fan of Yasutaka Nakata I love this album as with pretty much everything he does. I like this album it's a bit of a grab bag of pop and house and various euro-electro music. Nakata's throwing it all at you.
Oh noooo.....
I'm very excited about CAPSULE whenever they have an album released, but this album, at least half of it, it a TON of really repetitive techno beats and a combo of male vocalists and female vocalists. Toshiko Koshijima (CAPSULE's vocalist) doesn't seem to really be the star of this album, and I wish she was. STAY WITH YOU is definitely a key track and sounds beautiful. The album's title track PLAYER features nothing that sounds like Toshiko, or the patented Capsule sound. It's a really long, drawn out power/metal/rap song, comparable a bit to the likes of CELLDWELLER. It's a great track, but it's not Capsule. Next up, we have I WISH YOU, which brings us back to a more Capsule flavor. But then we leave that again with the next two tracks. FACTORY is a really repetitive boring techno track. I WAS WRONG might grow on me after a while, but it's also nothing like Capsule. Some female vocalists that sound more like r/b artists, and the song is a slow surreal, pop ballad. Great song. But it's not Capsule. There's not much on this album that is like the absolute incredible flavor of the album before it.

CAN I HAVE A WORD shows some real promise and it shows Toshiko coming back to sing gorgeously, with something more like MORE MORE MORE (their last album). But it doesn't really explore much and overall doesn't really sound infectious and brilliant. It was nice, just not memorable.

WHAT DO YOU WANT TO DO is another track like FACTORY, that seems to be a little too incessant with the beats and techno, and doesn't really do anything we haven't heard other artists do. This album is chock full of tracks that would do good for a crowded dance hall of drunkards. But it's not as delightfully listenable as the last album.

HELLO comes close to saving this album. It's a very catchy little track that makes driving your car fun, but it's so SHORT!!! AGGGHHHH! A mere minute and a half, just about. Then we end the album with LOVE OR LIES. At this point, I haven't really been captivated by anything other than the first track of this album. This song starts things off just right with some beautiful synth instruments. This song is much of what I wanted the other tracks to be. Toshiko sings infectiously, the beat is great, and the melody is catchy and fun.

Overall, this album has so much more of that "dance hall filler music" feel, rather than songs that you'd typically want to sit a listen to. Then again it depends on who you are. But this is not going to be my favorite Capsule album. MORE MORE MORE is a really hard act to follow.
Blown Away
I have been a capsule fan for years, and was looking forward to this album for a long while. Sadly, the album's promotional singles were very hit-and-miss, and my expectations were lowered significantly. I got the album, and I must say, Nakata has done it again. There is a new hard-house vibe throughout the album that just makes you want to get up and dance the night away. If you're a fan of house and techno, do yourself a favor and listen to capsule, this album does not disappoint, and it's worth every penny :).
About CAPSULE
Japanese electronic pop duo capsule formed in 1997 with Nakata Yasutaka acting as composer, arranger, and lyricist, and Koshijima Toshiko providing vocals. Given the time of the band's formation, it is perhaps understandable that their earlier work provokes frequent comparisons with the then popular and influential "Shibuya-kei" movement, whose most well-known proponents include Cornelius, Pizzicato 5, and Fantastic Plastic Machine.

Capsule's debut album, High Collar Girl, was released in 2001, showcasing many of the bossa nova, French pop, jazz, and naive electronic pop influences that were defining features of the Shibuya-kei genre. Yasutaka formed his own Contemode label for capsule's work as well as other like-minded artist's, under the aegis of Yamaha Music Communications in 2003 and since then, the group has maintained a fairly prolific rate of output, releasing one or two albums a year. 2004's S.F. Sound Furniture saw the group's concept expanding to include the concept of music as a lifestyle accessory, with a retro-futurist visual manifesto displayed in the short film/music video of "Portable Kuko," which was later adapted into a trilogy with the songs "Space Station No.9," from the 2005's SF-themed concept album NEXUS 2060 and "Soratobu Toshikeikaku," which appeared on the same year's L.D.K. Lounge Designers Killer album. Around this time, Yasutaka was also becoming well known as a producer for other acts, and 2006 saw the major-label breakthrough of the Yasutaka-produced idol-pop group Perfume, featuring heavy use of vocoders and dance, house, and electro influences borrowed more from groups like Daft Punk than groups like Pizzicato 5. Many of these sounds had been pioneered by Yasutaka on capsule's work the previous year, and the national success of Perfume catapulted capsule into the public eye.

Subsequent albums pushed the electro influence more and more to the fore, with Fruits Clipper in 2006 and Sugarless Girl in 2007 merging the group's Shibuya-kei lounge pop with guitars and dance beats. 2008's More! More! More! saw capsule's work diverging noticeably with Yasutaka's as a producer, with a much harder electro sound than that displayed on the more mainstream Perfume album, Game, earlier the same year.