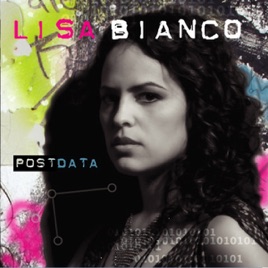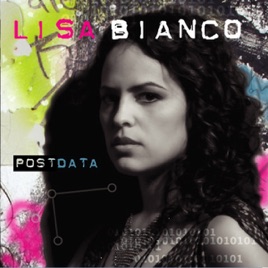 | | TITLE | TIME |
| --- | --- | --- |
| | All the Things That Remind Me | 3:46 |
| | | 3:06 |
| | | 2:57 |
| | | 3:52 |
| | | 4:03 |
| | | 3:20 |
| | | 0:52 |
| | | 3:52 |
| | Post Data / We Communicate | 4:40 |
10 Songs, 30 Minutes

℗ 2009 Random Noise Records
Customer Reviews
WOW!
This is one of those albums that just sneaks up on you. At first listen it's all well structured and catchy songwriting, yet each song is totally distinct from the previous. But after a few listens it becomes an addicting flow of music that you can't turn off, turn down or tune out. Finally climaxing with the great Post Data/We Communicate.
You'll want to start the whole thing all over again.
Enjoy
Moth Pick of the Week (7-5-09)
Lisa Bianco's Post Data is lite rock at its finest. It's the kind of album that after all the stresses of the day you can just hit play and let them melt away. (Trust me, I'm speaking from experience)

One of my all-time favorite artists is Aimee Mann, and Lisa Bianco captures Aimee's raw essence and updates with the energy of today's generation. Post Data features music that is iconic, empowered, and passionate. While every track is a must-listen, I suppose my two favorites are "Sideways" and "Something To Prove." For me its on these two tracks that Lisa shines the brightest... Admittedly its not easy to discern, as this rising star is burning so bright that her future is blinding!

Okay, maybe I went a bit analogy-crazy there. I guess the point I'm trying to make is buy this album. You won't be disappointed.
This is exciting stuff
I am old enough to remember when radio broke new and exciting artists. Discovering something that really touched you didn't seem like such a big deal, but now with the internet being full of "new" music, it seems like you have to wade though a lot of noise to find that real gem. Lisa Bianco's Post Data is that true gem among a sea of simple noise. Sideways has quickly become one of my favorite songs of off an album that has a lot of "favorite" songs.