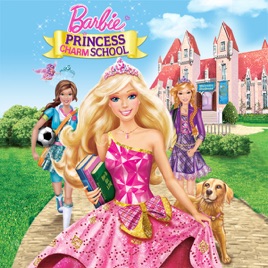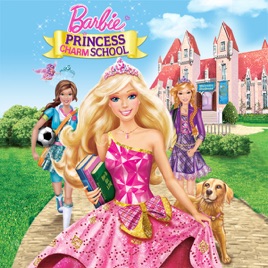 Princess Charm School - Single
Barbie
| | TITLE | | TIME |
| --- | --- | --- | --- |
| | You Can Tell She's a Princess (Main Title Version) | | |
| | | | |
Ratings and Reviews
Ok
Love on top of the world but could care less for the first song.
Great!
I love all the songs on this album, but where is the other song from the movie?(We rule this school) If you put that on the album, you will get5 🌟s. You will also make me a happy customer.😊
I havnt seen this movie
I havnt seen this movie but love the song and I'm around 11- 12 (Im not saying my age) and I still love barbie.
About Barbie
Since 1959, Barbie has been everything from an astronaut to a veterinarian, and her image has graced lunch boxes, makeup, coloring books, and everything in between, so it was only a matter of time before Mattel's plastic queen ventured into pop music. The first album attributed to Barbie was 1991's The Look, a collection of pop songs from the time covered by session musicians. Barbie fell silent until 1998's Beyond Pink, which is credited to Barbie and her friends Teresa and Christie and features original songs that sound inspired by the Spice Girls and other acts from the late '90s teen pop boom. It was in the early 2000s that Barbie music really took off, with a number of soundtracks to Barbie animated movies being released. Barbie Hit Mix and Barbie Hit Mix 2, Kidz Bop-like collections of kids singing along to pop songs, were also issued. The movie Barbie: Fairytopia was turned into a theatrical production, Barbie Live in Fairytopia; its original cast recording arrived in 2007. ~ Heather Phares