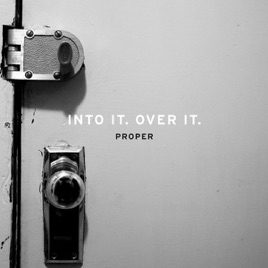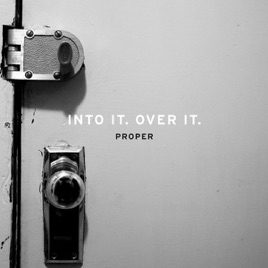 | | TITLE | TIME | PRICE |
| --- | --- | --- | --- |
| | | 1:54 | $0.69 |
| | Descretion & Depressing People | 2:52 | $0.69 |
| | | 3:20 | $0.69 |
| | | 1:20 | $0.69 |
| | | 2:57 | $0.69 |
| | | 4:16 | $0.69 |
| | | 3:32 | $0.69 |
| | | 1:52 | $0.69 |
| | An Evening With Ramsey Beyer | 2:58 | $0.69 |
| | Where Your Nights Often End | 3:04 | $0.69 |
| | | 3:56 | $0.69 |
| | The Frames That Used to Greet Me | 2:09 | $0.69 |
12 Songs

℗ 2011 No Sleep Records
Customer Reviews
Amazing and refreshing.
This album is superb. Weiss does what many strive to accomplish in the rock/punk genre with ease; he's math rockishly playful and graceful with the time signatures changes, expertly employs ostinato heavy lead guitars, and has both clever song structure and lyrics. The amount of precision and care is evident as I thoroughly enjoy every minute of the album. The last album that made me rave like this was Dashboard Confessional's - Swiss Army Romance and PROPER is far superior. I strongly encourage that you pay some currency to enjoy this album. Weiss, thank you for writing something worth listening to.
Perfect
it is so rare that i buy an album and don't have to skip one song. flawless.
About Into It. Over It.
The recording project of Chicago-based songwriter Evan Weiss, Into It. Over It. finds the prolific emo-pop veteran of numerous bands (Up Up Down Down Left Right Left Right B A Start, Labour, Map the Growth, the Funeral Bird, Hiroshima Mon'Amour, and Sleeper Agents, to name a few) striking out on his own. The project came together in 2007 when Weiss made the decision to record a new song every week for an entire year, a stunt that culminated in the release of the double album 52 Weeks in 2009. Afterwards, his attention turned to writing songs inspired by places, releasing a series of singles before eventually collecting them into one volume on 2011's Twelve Towns. That same year, Into It. Over It. released its first album of proper songs, appropriately titled Proper, through No Sleep Records.

Around this time, Weiss and the similarly prolific Mike Kinsella (of Owen and Joan of Arc, to name just two of his projects) decided to form a band. Bringing in bassist Matthew Frank, they christened themselves Their / They're / There and released two EPs in 2013. Weiss kept working on his own band, and another full-length, Intersections, followed on Triple Crown Records in 2013. In February of 2015 during a break in touring for that record, Weiss and the band's live drummer, Josh Sparks, moved to an isolated cabin in Vermont to write songs for an Internet- and sometime electricity-free month, and when the tour was over they headed to John Vanderslice's Tiny Telephone Studio in San Francisco to record. The resulting album, Standards, was released in March of 2016. ~ Gregory Heaney
ORIGIN

Chicago, IL

FORMED

2007