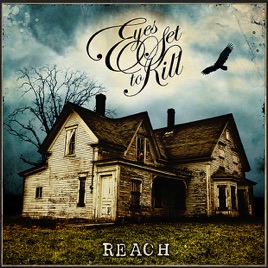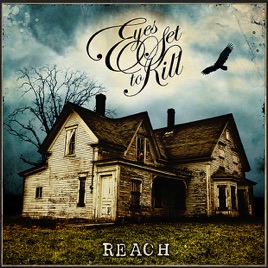 | | TITLE | | TIME |
| --- | --- | --- | --- |
| | | | |
| | | | |
| | | | |
| | | | |
| | | | |
| | Young Blood Spills Tonight | | |
| | | | |
| | | | |
| | | | |
| | | | |
| | | | |
| | | | |
12 Songs, 44 Minutes
Released:

Feb 19, 2008

℗ 2008 Suburban Noize Records
Ratings and Reviews
Amazing songs. but barley any new ones.
There is no doubt that ESTK is an AMAZING band. and through the past year of loosing there lead singer, they've been through alot. but i was just a little dissapointed... not by the songs. THE SONGS ARE GREAT. but being an ESTK fan for quite a while, you get to know their songs. At first glance before purchasing the CD the only ones i recongnized were Darling, Liar in the Glass, and Young Blood Spills Tonight. Only to listen to find out that they changed half of their song names. Give you My All is actually Beauty Through The Broken Glass, Only Holding On is actually Our Hearts, Into The Night is actually Keeps Oxygen.... And through myspace already hearing Reach and Violent Kiss. i was a little dissapointed when i bought the cd only to hear 3 new songs by them... Even more so because without Lindsay i was hoping to hear the bands new creativity without her writing most of the songs now... And i know she wrote Violent Kiss to... I just thought that the band should have tried to write more new material.... after a YEAR of her leaving the band.... 4 new songs without her? .... common now..

but i still love you guys!
Pure, Raw, and Heavy
This is one of the most beautiful cd's I think have been released in a while. Every single song is simply amazing, and I can't help but listen to the cd on replay over and over again. I think Alexia is doing an incredible job as the replacement for Lindsay, and all of the band line up changes have only attributed to the development of the band; they sound better and heavier than ever. Eyes Set To Kill has worked extremely hard to get where they are today, and they deserve all of the success they have recieved thus far. I can't wait to see what other amazing things this band has in store for the music industry. This is a beautiful debut album from a beautiful band!!!
Give me MORE!
Incredible, im pre-occupied by these songs, but just by hearing this, i want MORE!!! =] looking foreward to more years of great music, good job Guys =]