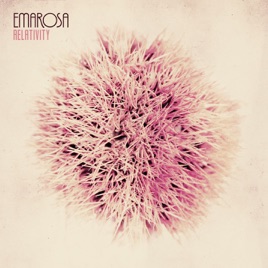 | | TITLE | | TIME |
| --- | --- | --- | --- |
| | The Past Should Stay Dead | | |
| | | | |
| | What's a Clock Without the Batteries? | | |
| | Heads or Tails? Real or Not | | |
| | Even Bad Men Love Their Mothers | | |
| | Her Advice Cost Us a Life | | |
| | | | |
| | Sailing In the Dark Isn't Smart Kid! | | |
| | Pretend. Release. The Close | | |
| | It's Cold In the Shade, Let's Move to the Sun... | | |
| | | | |
| | A City Called Coma, Pt. 2 | | |
12 Songs, 43 Minutes
Released:

Jul 8, 2008

℗ 2008 Rise Records
Ratings and Reviews
Masterpiece
i cant believe someone could call this album cliched or generic in any way. its the exact opposite. so they dont have breakdowns or screams or power chord choruses? GOOD!!! how many bands in the scene have just that??? emarosa takes music to where it should be, original, creative, artistic and beautiful. Their EP is crap, just have a listen to the chord changes, the sung melody and how much effort was put into the guitar work! if someone tells you that THIS is generic, then they seriously need to learn a LOT more about music, because they are quite simply and plainly wrong.
In one word: Beautiful
This band has extreme talent. They put so much effort into making music. I have listened to this cd so so so so many times. Jonny craig is probably one of the best vocalists of our generation. The lyrics are so original and the chorus's make me want to cry. This album is perfect in every single way. They've come along way to be where they are now and they will only get better. Emarosa is my FAVORITE band!
Can't beat Jonny
Literally hands down the best band of all time. Jonny Craig is the best and only singer that I have looked up too this bands highs and lows are perfection. I strongly suggest this to anyone who likes anything remotely close to this style of music you will not regret it I promice!
About Emarosa
Emarosa is a post-hardcore band from Lexington, Kentucky. Founded in 2006 by Chris Roetter (vocals), ER White (guitar), Will Sowers (bass), Lukas Koszewski (drums), and Jordan Stewart (keyboards), the band recorded its seven-track debut EP, This Is Your Way Out, in 2007, along with rhythm guitarist Madison Stolzer. The band signed with Rise Records for its full-length debut, 2008's Relativity, which featured new vocalist Jonny Craig (formerly of the Rise Records-affiliated band Dance Gavin Dance) replacing Roetter, and guitarist Jonas Ladekjaer replacing Stolzer. The album introduced elements of R&B and alternative rock to the band's sound, and proved popular in the post-hardcore underground, selling well enough to break into the Billboard 200 albums chart and also register on the Heatseekers chart.

The self-titled Emarosa album from 2010 outperformed the band's debut, peaking at number 69. In 2011, after parting with Craig, Emarosa recruited Tilian Pearson from Tides of Man. Even when Craig returned for a brief stint in 2013, it was not for long; he left to form Slaves, and Bradley Scott Walden of Squid the Whale became Emarosa's permanent vocalist. The band began recording late in 2013, and emerged in September 2014 with Versus, its highest-charting album to date, peaking at number 61 on the Billboard 200. Both Ladekjaer and Koszewski amicably departed Emarosa shortly afterward. Touring rhythm guitarist Matthew Marcellus (This or the Apocalypse) and drummer Branden Morgan were recruited as replacements in 2015. After Sowers left the group, Emarosa signed with Hopeless Records. Their first release for that label was 2016's 131. 2017's 131 Revisited EP saw the band drastically rework four songs from their 2016 full-length. ~ Jason Birchmeier
ORIGIN

Lexington, KY

GENRE

FORMED

2006