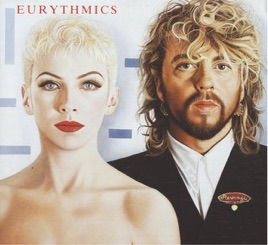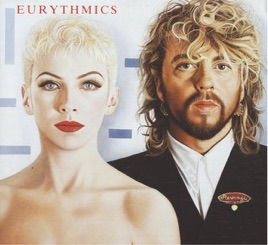 | | TITLE | | TIME |
| --- | --- | --- | --- |
| | | | |
| | | | |
| | | | |
| | | | |
| | | | |
| | | | |
| | | | |
| | | | |
| | | | |
| | | | |
| | When Tomorrow Comes (Extended Version) | | |
| | Thorn In My Side (Extended Version) | | |
| | Missionary Man (Extended Version) | | |
| | When Tomorrow Comes (Live Acoustic Version) | | |
| | | | |
| | | | |
16 Songs, 1 Hour 15 Minutes
Released:

Jul 4, 1986

℗ 2005 SONY BMG MUSIC ENTERTAINMENT (GERMANY) GmbH
Ratings and Reviews
It's not their best....but it's good.
I prefer Eurythmics as a synth band. With that being said, while this isn't their best effort (1984 For the Love of Big Brother and Touch are a lot better and my personal fav's). The track Revenge 2 doesn't even come close to the original on Eurythmics first album In the Garden. Trust me, download or purchase the original song Revenge.
Great Cd
I remember when this came out I loved it and it still holds up like new, Great Songs
Not bad for an off-day
This is usually regarded as a bit of a misfire, after the consecutive triumphs of Sweet Dreams, Touch, and Be Yourself Tonight. But thirtysomething years later, it's held up better than expected. The production (courtesy of Mr. Stewart, I believe) is typical everything including the kitchen sink mid-eighties, but Annie's exquisite vocals and the band's energy somehow fight through it to land some solid punches. Missionary Man, Thorn in My Side, and best of all When Tomorrow Comes are among the band's strongest numbers, and nothing here is awful.I you're a fan of Eurythmics (or just Annie Lennox' vocals), and already own the three LPs mentioned earlier, then this is definitely worth the investment. Like its follow-up, Savage, Revenge shows that even when they weren't fully on their A-game, Dave and Annie were still the most consistently interesting and enjoyable duo in rock.