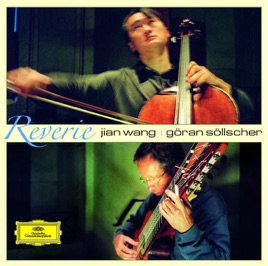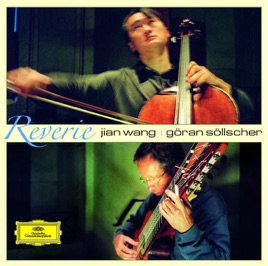 TITLE
TIME

Suite populaire Espagnole: No. 5 Nana

By Manuel de Falla

A Collection of Old Scots Tunes: Busk ye busk ye my bonny bride

By Francesco Barsanti & Traditional Scottish

Après un rêve - Edited by Göran Söllscher

By Gabriel Fauré & Romain Bussine

Aria: Bachianas Brasileiras No. 5

By Heitor Villa-Lobos

Kinderszenen, Op. 15 - No. 7 Träumerei

By Robert Schumann

12 Bagatelles Opus 13: No. 9 The Bee

By Franz Schubert

Suite del Angel: Milonga del ángel

Salut d'amour, Op. 12 - Edited by Göran Söllscher

By Sir Edward Elgar

Historie du Tango: N°.2 Café - 1930 (originally for flute & guitar)

By Francesco Barsanti & Traditional Scottish

The Seasons, Op. 37b: No. X. October: Autumn's Song

By Pyotr Ilyich Tchaikovsky

Suite populaire brésilienne: No. I. Mazurka-Chôrô

By Heitor Villa-Lobos

Romance sans paroles, Op. 23 - Edited by Göran Söllscher

By Karl Yul'eyevich Davidov

Sicilienne - Edited by Göran Söllscher

By Maria Theresia von Paradis

Berceuse, Op. 16 - Arranged by Mats Bergström

By Gabriel Fauré

By Andrew Lloyd Webber, T.S. Eliot & Trevor Nunn
19 Songs, 1 Hour 4 Minutes
Released:

Jan 1, 2007

℗ 2007 Deutsche Grammophon GmbH, Berlin
Ratings and Reviews
Exhilarating and breathless!
This kind of music is from heaven!, and only when the best masters join the same passion for music, then they can perform with such delicacy a instrument in harmony, with tempo, rithm and scales well proportioned.
Unreliable!
I recomend to buy the whole record!👌
About Göran Söllscher & Jian Wang
Although the two are often mentioned in a single breath, the temperament, style, and even career details of Swedish classical guitarist Göran Söllscher and those of the controversial and famous Japanese guitar virtuoso Kazuhito Yamashita are really just about as different as one could imagine. Yamashita was thrust into the limelight while still a teenager; Söllscher, on the other hand, continued his conservatory studies until his mid-twenties and took his time building up a major international career. Yamashita puts his amazing technical skill on display each and every night (and sometimes gets criticized for doing so); Söllscher is altogether more reserved, allowing mechanism to dominate only when he feels the music calls for it, giving warm, full-toned renditions of such standards as the Bach lute works, as opposed to flamboyant Yamashita transcriptions. It is not surprising, then, that the world's classical guitarists and classical-guitar lovers tend to sit on one side or the other of the Yamashita-Söllscher fence as far as next-generation talents are concerned: their approaches are so radically different from one another that most listeners find themselves unable to love them both equally.

Göran Söllscher was born in Växjö in 1955, and as a youth studied guitar at the Kalmar Municipal Music School. Later, he attended the conservatories in Malmö and Copenhagen, studying all the while with guitarist Per Olof Johnson. In 1978, he won the Concours Internationale de Guitare in Paris, and over the course of the 1980s, he conquered the international recital circuit. In 1991, he was a key participant in the much-touted international festival in honor of composer Joaquin Rodrigo (whose works include many now-standard guitar pieces), and soon afterwards he was appointed to the faculty of the Malmö Conservatory. Söllscher has been active throughout his career as a chamber musician; among the more well-known collaborations is a disc of Paganini's music for violin and guitar made with Gil Shaham.
HOMETOWN

Växjö, Sweden

GENRE

BORN

December 31, 1955