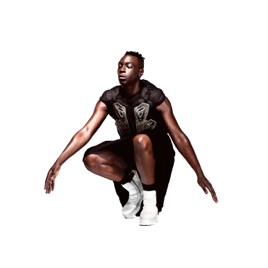 EDITORS' NOTES
On Riot Boi, Le1f's debut studio album, the silver-tongued New York native spits righteous fire, equal parts protest and party. He's a champion for unapologetically black, queer self-love on the cavernous "Grace Alek Naomi," and he brushes aside those who can't accept that on the swirling, aquatic "Taxi." His nimble delivery sprints more than it flows, and the production's as defiant as the lyrics, from the power pop sugar rush of "Koi" to the snarling, echoing, Jersey club-inspired "Swirl."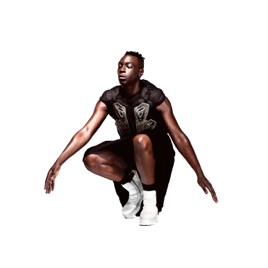 EDITORS' NOTES
On Riot Boi, Le1f's debut studio album, the silver-tongued New York native spits righteous fire, equal parts protest and party. He's a champion for unapologetically black, queer self-love on the cavernous "Grace Alek Naomi," and he brushes aside those who can't accept that on the swirling, aquatic "Taxi." His nimble delivery sprints more than it flows, and the production's as defiant as the lyrics, from the power pop sugar rush of "Koi" to the snarling, echoing, Jersey club-inspired "Swirl."
| | TITLE | | TIME |
| --- | --- | --- | --- |
| | | | |
| | | | |
| | | | |
| | Swirl (feat. Junglepussy & House of LaDosha) | | |
| | | | |
| | | | |
| | | | |
| | | | |
| | | | |
| | | | |
| | Tell (feat. DonChristian) | | |
| | Change (feat. Devonté Hynes & Miss Geri) | | |
12 Songs, 42 Minutes
Released:

Nov 13, 2015

℗ 2015 Terrible Records
Ratings and Reviews
🐠Umami🐟
Been a fan of Khalif (Le1f) since his early mixtapes and he continues to bring it with Riot Boi.
Such an important artist for the queer community + rap/hip hop in general. I'm so happy this is finally out and hoping that if there's a tour he comes to FL.
Grace Alek Naomi on repeat.
Tight
Amazing artist. Finally, a gay rapper I can look up to!
Legendary
Azealia is SHOOK
About Le1f
New York City-based rapper/producer/dancer Le1f was born Khalif Diouf and grew as a beatmaker in the 2000s. When attending Wesleyan University he befriended the members of snark-rap outfit Das Racist and went on to make the beats for their breakthrough single, "Combination Pizza Hut and Taco Bell." Le1f became a key figure in a subset of openly gay N.Y.C. rappers, with himself and peers like Mykki Blanco, Zebra Katz, and House of Ladosha gaining exposure for their refreshing contributions to hip-hop that grew out of the early-'90s drag and ball culture. An early single first leaked online in early 2012, and debut mixtape Dark York followed in April of 2012. Le1f continued to make an impression as a much-buzzed-about artist throughout 2012, giving multiple interviews and performing at the CMJ music festival. The Liquid EP -- a collaboration with like-minded producer Boody -- appeared late in the year. In 2013, he released two mixtapes (Fly Zone and Tree House), before dropping his Hey EP in early 2014. Riding on the success of his underground hit "Wut," Le1f further expanded his fan base by touring Asia, Australasia, and Europe. Over a year later, he released his debut full-length, the confident, abrasive Riot Boi, which featured an impressive roster of production by Evian Christ, Balam Acab, Devonte Hynes, Boody, Blood Diamonds, Salva, Lunice, and SOPHIE, as well as guest spots by fellow rappers JunglePussy and House of Ladosha, Devonte Hynes (aka Blood Orange), and his mother, opera singer Miss Geri. ~ Fred Thomas & Neil Z. Yeung
HOMETOWN

New York, NY

GENRE

BORN

April 6, 1989