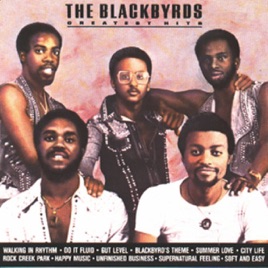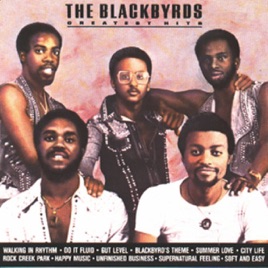 11 Songs, 51 Minutes
Released:

Jan 1, 1989

℗ 1989 Fantasy, Inc.
About The Blackbyrds
The Blackbyrds were a jazz-funk group with thick R&B streaks running down their backs. Assembled by Donald Byrd in 1974, the group's original members -- percussionist Pericles "Perk" Jacobs, Jr., drummer Keith Killgo, keyboardist Kevin Toney, reeds player Allan Barnes, bassist Joe Hall, guitarist Barney Perry -- were mined from Howard University's music department, where the doctor and jazz legend was an instructor. (Other key players included guitarist Orville Saunders and saxophonist/flautist Steve Johnson.) During the Blackbyrds' nearly decade-long existence, the group cut a handful of LPs (1973's The Blackbyrds, 1974's Flying Start, 1975's City Life, 1976's Unfinished Business, 1977's Action, 1980's Better Days); scored films (1975's Cornbread, Earl and Me); and supported artists like B.B. King, Mandrill, and Roberta Flack. "Walking in Rhythm," "Rock Creek Park," and "Happy Music" are their three best-known cuts; they have remained underground club classics, and they have been kept alive, in part, through sampling. The group's catalog has been overhauled and reissued a number of times; multiple best-ofs have been released (Fantasy's Greatest Hits is the strongest and most thorough), and most of the group's full-length output has been put out on CD through two-fers. As far as outside activities were considered, Barney Perry released a solo album under the name Blair in 1978 (through his own Solar Sound imprint). The remaining members' involvements are far too extensive to list. ~ Andy Kellman
ORIGIN

Washington, D.C.

GENRE

FORMED

1973
50 million songs.
Zero ads.
New subscribers only. Plan automatically renews after trial.