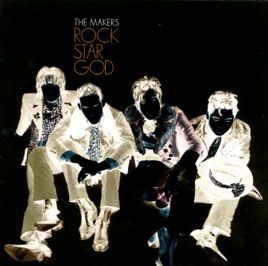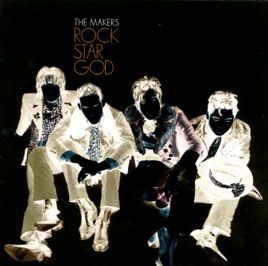 | | TITLE | | TIME |
| --- | --- | --- | --- |
| | Intro (Ladies and Gentlemen) | | |
| | | | |
| | | | |
| | | | |
| | | | |
| | | | |
| | | | |
| | | | |
| | | | |
| | | | |
| | | | |
| | | | |
| | | | |
| | | | |
| | Too Many F*****s (On the Streets) | | |
| | Outro (Until We Meet Again) | | |
16 Songs, 55 Minutes
Released:

Apr 18, 2000

℗ 2000 Sub Pop
Ratings and Reviews
Gods is right...
The makers are legends as far as I'm concerned...there an underground band and clearly they prefer to stay that way...they've never sold out and they've always stayed true to themselves...
Still Gods.
This record is an under-rated, under-heard classic, and while it's likely to stay that way - anyone who likes Bowie at his loudest, or Iggy Pop at his most over-the-top, and can appreciate a well written record about the (never realistic) dreams of a Pacific NW rock band ... this is about as good as it gets. Flawless execution, possibly timeless - 8 years on i'm still listening to it. Great Stuff.
Leaves a longtime Makers fan scratching his head . . .
I'm not sure I understand the critical acclaim for this album. I got an advance copy of this CD when it came out and I had to investigate to make sure it was from the same band I had come to know and love. I'm not against a group making a departure from their earlier style, but the Makers seem to have abandoned the energy and fire that made them great before. I'm sorry but this whole project seemed a bit haughty to begin with. Most of the record makes me want to yawn - "Too Many F**kers On The Street" being the only exception. I would recommend any established fans of this band to steer clear of this one. It absolutely breaks my heart to trash a Makers album, but, sorry guys, I'm just not feeling it . . .