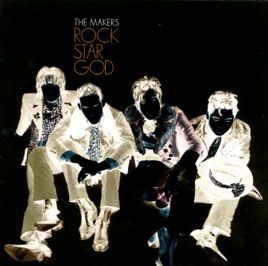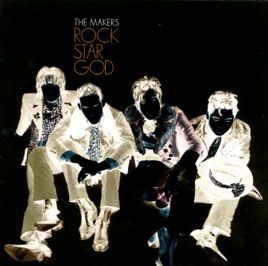 | | TITLE | TIME | PRICE |
| --- | --- | --- | --- |
| | Intro (Ladies and Gentlemen) | 1:34 | $0.99 |
| | | 3:18 | $0.99 |
| | | 4:05 | $0.99 |
| | | 3:14 | $0.99 |
| | | 4:18 | $0.99 |
| | | 2:48 | $0.99 |
| | | 4:45 | $0.99 |
| | | 3:51 | $0.99 |
| | | 3:24 | $0.99 |
| | | 4:01 | $0.99 |
| | | 3:06 | $0.99 |
| | | 2:43 | $0.99 |
| | | 4:13 | $0.99 |
| | | 4:32 | $0.99 |
| | Too Many F*****s (On the Streets) | 3:09 | $0.99 |
| | Outro (Until We Meet Again) | 2:51 | $0.99 |
Customer Reviews
NOW I BELIEVE IN GOD!
Definative rock opera genius. Top 10 all time. You must dig it!
Leaves a longtime Makers fan scratching his head . . .
I'm not sure I understand the critical acclaim for this album. I got an advance copy of this CD when it came out and I had to investigate to make sure it was from the same band I had come to know and love. I'm not against a group making a departure from their earlier style, but the Makers seem to have abandoned the energy and fire that made them great before. I'm sorry but this whole project seemed a bit haughty to begin with. Most of the record makes me want to yawn - "Too Many F**kers On The Street" being the only exception. I would recommend any established fans of this band to steer clear of this one. It absolutely breaks my heart to trash a Makers album, but, sorry guys, I'm just not feeling it . . .