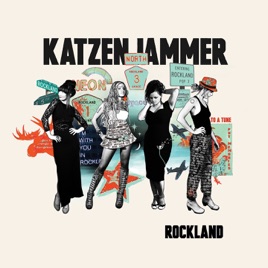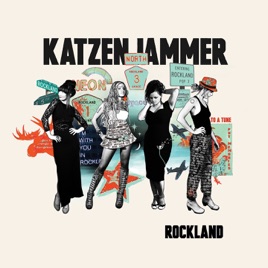 11 Songs, 42 Minutes
Released:

Mar 2, 2015

℗ 2014 Propeller Recordings
Ratings and Reviews
I came around
I used to think Katzenjammer was a good band. This album changed my mind. Now I see the truth - they are a GREAT band.

A good band makes great music in a style you love, which they did with their first two albums. But a great band can change their sound so completely as to abandon the one aspect that made you fall in love with them, and still produce a great album. Gone are the European folk/cabaret/gypsy shades and the theatrical, Danny Elfman-esque vibes. The influences on Rockland are more Western - as in, all the way West, to the frontier. Banjo and throbbing kick drums dominate several songs. A couple even have a bit of a hip hop beat, but played entirely with real instruments.

Old De Spain, Curvaceous Needs, Flash in the Dark, and Bad Girl are all (for lack of a better term) ballsy songs that show a totally different kind of confidence than anything on Le Pop or A Kiss Before You Go. This whole album puts a lot of American and male-led bands to shame in terms of sheer "rockingness". And it made me a believer.

So even if you miss Katzenjammer's old sound, give this one a chance to turn you around. Just sit back and let it happen.
Finally!
Rockland is definitely different from Katzenjammer's first two albums. Unfortunately some of their uniqueness has transformed into more of a mainstream sound. Regardless, Rockland is still a great, fun album with quite a few standout songs! Bonus - Turid's rap in Norwegian!
What a disappointment
One of the reasons I have been such a huge fan of this band is their ability to create unusual, unique sounds and choose unlikely, but ultimately, delightful topics for songs. This album, unlike their earlier two, just seems like pandering. The few songs that have any punch/mystery/effervescence also have lackluster lyricism. The whole album reminds one of all the other mainstream drivel. Not a fan.