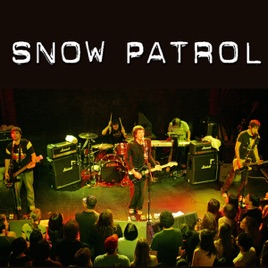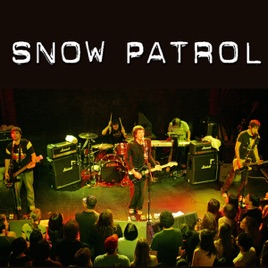 Run (Live from Edinburgh) - Single
| | TITLE | | TIME |
| --- | --- | --- | --- |
| | Run (Live from Edinburgh) | | 6:01 |
1 Song, 6 Minutes
Released:

Jan 1, 2004

℗ 2004 Polydor Ltd. (UK) under exclusive license to A&M Records in the USA.
Ratings and Reviews
Great Song, Better Live
Great mellow song, even better with the live sound. Awesome recording for a live version--sounds like you're there.
Love The Song - Hate The Screaming Girl!
This is not a bad song nor a bad live version...but there is an annoying girl screaming in the background - why she wasn't edited out - I will never know!!!!
They are great live
I've seen them live in LA last year and they we're SO awesome! I heard this and it wasn't that good, but the entire set in LA was better than I hoped for, so don't buy this download unless you are obsessed with them like I am...but I am telling you they are great live! Don't let this download fool you! They need to have other live downloads available on iTunes soon! They just added so much Snow Patrol as of late, so it's probably coming!
About Snow Patrol
Scottish-Irish alt-rock outfit Snow Patrol broke into the mainstream with their 2003 major-label debut, Final Straw, a mega-selling album that showcased the band's fondness for epic, melancholic rock. On their earlier releases, the group stuck close to the indie pop realm, releasing quirky albums that took more cues from Belle & Sebastian than Coldplay (to whom the band would later draw many comparisons). Final Straw proved to be a turning point, however, paving the way for the success of 2006's Eyes Open -- particularly its worldwide hit single, "Chasing Cars" -- as well as the band's future work.

Although originally from Northern Ireland, co-founders Gary Lightbody and Mark McClelland relocated to Scotland during their teenage years to attend college. While studying at the University of Dundee in 1994, they began composing music under several different band names, including Shrug and Polar Bear. The duo eventually adopted the Snow Patrol moniker and enlisted Jonny Quinn to play drums in 1997. One year later, Snow Patrol signed with Jeepster Records, a small label based in London, and released the debut effort Songs for Polar Bears.

As Snow Patrol's audience modestly expanded, the trio relocated to Glasgow upon graduation. Their second full-length album, When It's All Over We Still Have to Clear Up, was released in April 2001. Jeepster dropped the band from its roster that same year, however, prompting Lightbody to blow off steam by forming the Reindeer Section, a Scottish supergroup featuring members of Mogwai and Belle & Sebastian. He also continued writing songs for Snow Patrol, including a promising ballad entitled "Run." After guitarist Nathan Connolly joined the group in 2002, Snow Patrol signed a contract with Fiction Records and began recording a new album alongside producer Chris Lord-Alge. With the power ballad "Run" serving as its lead single, Final Straw became the band's breakthrough hit album, spinning off four Top 40 singles in the U.K. (including "Spitting Games") and eventually selling more than four million copies worldwide.

Despite the band's growing success, founding member Mark McClelland left in March 2005, effectively downgrading Snow Patrol to a trio comprising Lightbody, Quinn, and Connolly. Shortly thereafter, former Terra Diablo bass player Paul Wilson and touring keyboardist Tom Simpson were permanently added to the lineup, and the group honed its expanded sound by opening shows on the European leg of U2's Vertigo Tour. Upon the tour's completion, they returned to the studio and created the slickly commercial Eyes Open, which was released worldwide in May 2006. Riding the strength of a Grey's Anatomy feature, their single "Chasing Cars" became a worldwide smash hit, helping Eyes Open notch gold certification in the United States. It later rose to platinum status, becoming the band's most successful release in America to date. Snow Patrol also became the first U.K. rock act in 13 years to break into the Top Five of the Billboard singles charts, a feat they sought to revisit with the release of 2008's A Hundred Million Suns.

Led by the single "Take Back the City," A Hundred Million Suns featured an emphasis on positive, romantic lyrics, something that Gary Lightbody had pointedly shunned in the past. The band joined U2 on the road once again, this time playing stadiums in Europe and America during the summer of 2009. Rather than record another album after the tour, however, they chose to release the comprehensive Up to Now, a compilation spanning Snow Patrol's 15-year history. Lightbody and Simpson also teamed up to compile a mix album, LateNightTales, which featured the band's own take on INXS' "New Sensation." Lightbody admitted to a frustrating bout of writer's block before embarking on the group's sixth studio album, 2011's Fallen Empires, which featured the single "Called Out in the Dark."

After the release of 2013's Greatest Hits set, Snow Patrol fell silent. After Simpson parted ways with the group, they returned to the studio, teasing new music over the years without any official releases. Members went on to start families and embark on new side projects, as well as producing and songwriting for other artists like Faith Hill, Tim McGraw, Robbie Williams, Ed Sheeran, P!nk, Kodaline, and Taylor Swift. New material from Snow Patrol would not arrive until 2018. Their fifth straight effort with producer Jacknife Lee, Wildness came into being following Lightbody's newfound sobriety, and addressed themes of primal nature in the modern age. ~ Andrew Leahey & Neil Z. Yeung
ORIGIN

Dundee, Scotland

GENRE

FORMED

1994