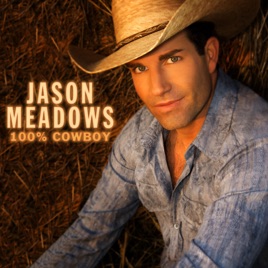 EDITORS' NOTES
After earning the first runner-up slot on the third season of Nashville Star, Jason Meadows proves himself a credible country artist on 2007's 100% Cowboy. Meadows delivers his songs with more than a little strut in his stride and producer/songwriter Nick Pellegrino lets the singer show off his Ronnie Dunn-like growl on a number of hard-twanging tracks, including "Here I Come," "Farm Girl" and the title tune. He gets positively earthy on "Country As a Dirt Clod," a declaration of chip-kicker pride in the mode of Jason Aldean's "Hicktown." While Meadows can flaunt his redneck credentials with the best of them, he's more appealing when he strikes a George Strait-like gentlemanly pose, as he does on the genial "Big Shot" and "San Antone Alone."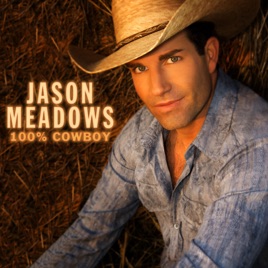 EDITORS' NOTES
After earning the first runner-up slot on the third season of Nashville Star, Jason Meadows proves himself a credible country artist on 2007's 100% Cowboy. Meadows delivers his songs with more than a little strut in his stride and producer/songwriter Nick Pellegrino lets the singer show off his Ronnie Dunn-like growl on a number of hard-twanging tracks, including "Here I Come," "Farm Girl" and the title tune. He gets positively earthy on "Country As a Dirt Clod," a declaration of chip-kicker pride in the mode of Jason Aldean's "Hicktown." While Meadows can flaunt his redneck credentials with the best of them, he's more appealing when he strikes a George Strait-like gentlemanly pose, as he does on the genial "Big Shot" and "San Antone Alone."
| | TITLE | TIME |
| --- | --- | --- |
| | | 3:47 |
| | | 3:15 |
| | | 3:03 |
| | | 3:34 |
| | Where Did My Dirt Road Go | 3:21 |
| | | 3:45 |
| | | 3:17 |
| | | 3:25 |
| | | 3:21 |
| | | 3:04 |
| | Uncle Dooley (Bonus Track) | 3:25 |
11 Songs, 37 Minutes

℗ 2007 Baccerstick Records
Wow.
Wow. This CD is REALLY great. If you like country music, you will love this. Jason Meadows is such an amazing singer. You will not regret buying this right now! But you will regret NOT buying it!
DONT BUY THIS CD!
What a major waste of airspace. Just another half talented singer using his looks to sell what is average at best. Big disappointment. Give it a try if you buy CDs for their cover. If you're like me & care about the songs & the voice... pass on this one.
Prepackaged Nashville Junk
I can see why this dude lost.