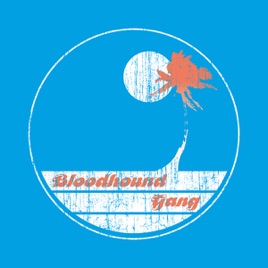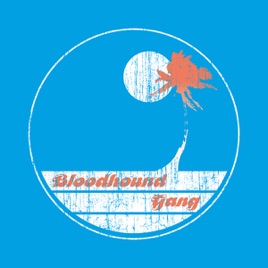 | | TITLE | | TIME |
| --- | --- | --- | --- |
| | Screwing You On the Beach At Night | | |
| | Screwing You On the Beach At Night (Cape May I Remix?) | | |
2 Songs, 7 Minutes
Released:

Jan 5, 2011

℗ 2011 Jimmy Franks Recording Company
Ratings and Reviews
Great song! few years late..
Why is this just now on iTunes? i put this song on my ipod at least 2 1/2 years ago. The remix is horrid btw.
Great Song
I cant really call the remix a great song... because i havent heard it....
but this songs chorus is great, and I highly reccomend buying it.
About Bloodhound Gang
Led by the obnoxious and proud Jimmy Pop, Bloodhound Gang are an alternative rock band out of King of Prussia, PA, who rose to fame in the late '90s thanks to lyrics filled with sexual innuendo and sophomoric humor. Formed by Pop and friend Daddy Long Legs in 1992, the group was first called Bang Chamber 8 before they lifted the name Bloodhound Gang from the '70s children's public television show 3-2-1 Contact. Calling Howard Stern a key influence, Pop designed the band to "hurt everyone's feelings; it makes us feel better about ourselves." Naming one of the group's early demo tapes The Original Motion Picture Soundtrack to Hitler's Handicapped Helpers proved they meant it, but the Universal-associated label Cheese Factory Records shared the Gang's sense of humor and released their debut EP, Dingleberry Haze, in 1994.

Many of the EP's tracks would land again on the 1995 album Use Your Fingers, the group's first and only release for Columbia, a label Pop felt never quite "got" the band. Split between Red Hot Chili Peppers-influenced funk-rock and Beastie Boys-influenced rap-rock, the album featured an intro from flamboyant comedian Rip Taylor and a loud cover version of Kim Wilde's '80s anthem "Kids in America," plus the minor hit "Mama Say." Columbia dropped the band and Daddy Long Legs left soon after to form Wolfpac, so Pop hired replacements and took the band back to the Cheese Factory label for its 1996 album, One Fierce Beer Coaster. Geffen reissued the album just months later and helped push the single "Fire Water Burn" up Billboard's Modern Rock Tracks chart, where it peaked at number 18. Not the most impressive number, but the track "had legs" and remained an in-print single in the United States for the next two years. In 1998 their cover version of the Association's hit "Along Comes Mary" kicked off the soundtrack to the stoner comedy Half-Baked.

Building on this momentum, their 2000 album Hooray for Boobies was their true breakthrough. Titled just Hooray on the clean version, the album featured "The Bad Touch," an infectious dance-pop number with the chorus "You and me baby ain't nuthin' but mammals/So let's do it like they do on the Discovery Channel." The international hit was followed by the ode to a porn star "The Ballad of Chasey Lain" along with the "Rock Me Amadeus"-sampling single "Mope." With plenty of time devoted to touring Europe, where they were drawing huge audiences, their next album, Hefty Fine, didn't appear until 2005. The album was promoted by the singles "Foxtrot Uniform Charlie Kilo" and "Uhn Tiss Uhn Tiss Uhn Tiss," the latter of which would be remixed by "stadium techno" powerhouse Scooter. ~ David Jeffries
ORIGIN

King of Prussia, PA

GENRE

FORMED

1992