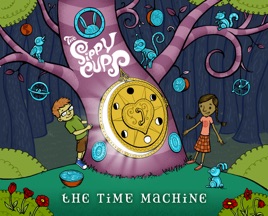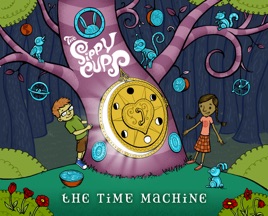 13 Songs, 41 Minutes
Released:

Jun 2, 2009

℗ 2009 Snacker Disc
Ratings and Reviews
Your kids will love it (and so will you)
Good stuff once again from the Sippy Cups. One of the only kid bands I don't mind my daughter playing over, and over, and over... You'll get hooked on "Hailstone Man" and confused by "Seven Is the New 14" (just go with the flow). Solid from start to finish. Don't miss a Sippy Cup show either! Great entertainment.
Another must-have album by the Sippy Cups
I would listen to the Sippy Cups even if I didn't have kids who loved them--their music hooks you and drags you into their bizarre world. A must-have for anyone with kids who likes music and will go mental if they have to sing "The Wheels On The Bus" again. Throw away the drivel and turn yourself on to their latest album!
Sippy Cups Rock!
I wish I had something like the Sippy Cups while growing up. They are intelligent, catchy, fun and accessible to both kids and adults. You'll find yourself humming My Angry Voice while driving to work and bobbing your head to Don't Remove the Groove along with your little ones. Sippy Cups Rock!
About The Sippy Cups
Establishing a connection between different generations via an imaginative, interactive show not unlike that of the Flaming Lips, the Sippy Cups play rock music for youngsters and their parents. The California-based group formed in 2004 around the talents of singer Paul Godwin (an early-childhood music teacher who composed scores for stage and film), entertainer Doug Nolan, guitarist Mark Verlander, singer Alison Faith Levy (ex-the Loud Family), bassist Rudy Trubitt, and drummer Jozef Becker (ex-Thin White Rope and the Loud Family). An EP of two singles, produced by Eric Drew Feldman (the Polyphonic Spree, PJ Harvey), was followed by the 2006 album Electric Storyland!, and the Sippy Cups widened their audience in 2007 by playing the kids' stage at Lollapalooza. Embellishing their shows with juggling, unicycling, and puppetry, they continued to attract fans into the following years, and 2009 saw them releasing a sophomore album titled The Time Machine. ~ Kenyon Hopkin
ORIGIN

San Francisco, CA

GENRE

FORMED

2004