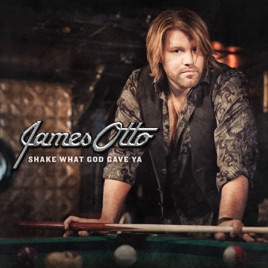 EDITORS' NOTES
Country music hasn't seen a Southern soul man of James Otto's caliber since the heyday of Conway Twitty and Ronnie Milsap. His third album Shake What God Gave Ya finds him veering even further towards Memphis (and away from Nashville) than on his previous releases. Otto's full-bodied yet sweet-toned voice is matched by strong songwriting chops and a sure command of old-school R&B grooves. In tunes like "Groovy Little Summer Song," "Just Like Sunshine" and "Lover Man," he celebrates the simple joys of beachside margaritas and easy romance with a laid-back air. "Are Ya With Me" and the title tune get more raucous, giving Otto room to strut and swagger as well as seduce. A bit of an edge creeps into "It's a Good Time (For a Good Time)," a party anthem with a Toby Keith-like blue collar feel. The album takes a serious turn with the ballad "Soldiers & Jesus," a heartfelt commentary on sacrifice and faith. Otto acknowledges his musical roots by teaming up with Milsap on the slinky soul/pop number "Good Thing's Gone Bad."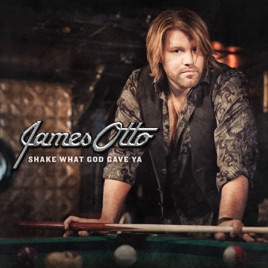 EDITORS' NOTES
Country music hasn't seen a Southern soul man of James Otto's caliber since the heyday of Conway Twitty and Ronnie Milsap. His third album Shake What God Gave Ya finds him veering even further towards Memphis (and away from Nashville) than on his previous releases. Otto's full-bodied yet sweet-toned voice is matched by strong songwriting chops and a sure command of old-school R&B grooves. In tunes like "Groovy Little Summer Song," "Just Like Sunshine" and "Lover Man," he celebrates the simple joys of beachside margaritas and easy romance with a laid-back air. "Are Ya With Me" and the title tune get more raucous, giving Otto room to strut and swagger as well as seduce. A bit of an edge creeps into "It's a Good Time (For a Good Time)," a party anthem with a Toby Keith-like blue collar feel. The album takes a serious turn with the ballad "Soldiers & Jesus," a heartfelt commentary on sacrifice and faith. Otto acknowledges his musical roots by teaming up with Milsap on the slinky soul/pop number "Good Thing's Gone Bad."
| | TITLE | | TIME |
| --- | --- | --- | --- |
| | | | |
| | Groovy Little Summer Song | | |
| | | | |
| | | | |
| | | | |
| | | | |
| | | | |
| | It's a Good Time (For a Good Time) | | |
| | | | |
| | | | |
| | | | |
| | Good Thing's Gone Bad (feat. Ronnie Milsap) | | |
13 Songs, 45 Minutes
Released:

Sep 13, 2010

℗ 2010 Warner Bros. Records Inc.
About James Otto
A country singer and songwriter with a Southern rock heart, James Otto was born into a military family at the Fort Lewis Army Base in Washington and grew up all over the U.S., including extended stays in North Dakota and Alabama. He started singing when he was only four years old, and learned both violin and saxophone before getting his first guitar at the age of 13. Both his father and grandfather were part-time musicians who played gigs in local bars, so music was hardly a foreign thing to Otto, but it wasn't until he spent time with his mother in Sand Mountain, Alabama that he really discovered the joys of country music. After graduating from high school, Otto did a two-year stint in the U.S. Navy and, following his release from active service, he moved to Nashville in 1998, attending various songwriting nights at the clubs there, soon falling in with the so-called MuzikMafia, a feisty group of writers and musicians including Big & Rich and Gretchen Wilson, who became the central players in a CMT reality show called MuzikMafia TV.

The exposure landed Otto a record deal with Mercury Nashville and he released a handful of singles and an album, 2002's Days of Our Lives, before being dropped by the label in 2004. Following a small screen role in Road House 2, he rebounded by signing with Raybaw Records, a Warner Bros. imprint, and releasing a second album, Sunset Man, produced by his brother-in-law (and Rascal Flatts member) Jay DeMarcus, in 2008. Sunset Man generated one big hit with the chart-topping "Just Got Started Lovin' You" and raised Otto's profile considerably, leading to several co-writing gigs including authoring Jamey Johnson's "In Color," which won Song of the Year at the 2008 Academy of Country Music Awards. Otto returned with his third album, Shake What God Gave Ya, in the fall of 2010. He parted ways with Warner after Shake What God Gave Ya, and spent the next five years out of the spotlight as he stockpiled songs. Otto re-emerged in 2015 with the self-released single "Somewhere Tonight." ~ Steve Leggett
HOMETOWN

Fort Lewis, WA

GENRE

BORN

July 29, 1973
50 million songs.
Zero ads.
New subscribers only. Plan automatically renews after trial.