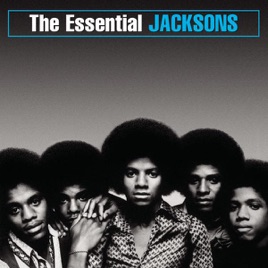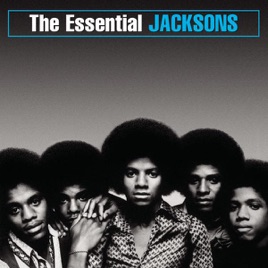 | | TITLE | | TIME |
| --- | --- | --- | --- |
| | | | |
| | | | |
| | | | |
| | | | |
| | | | |
| | Shake Your Body (Down to the Ground) | | |
| | | | |
| | | | |
| | | | |
| | | | |
| | | | |
| | | | |
| | Nothin' (That Compares 2 U) | | |
| | Don't Stop 'Til You Get Enough (Live from the 1981 U.S. Tour) | | |
14 Songs, 1 Hour 12 Minutes
Released:

Mar 5, 2004

℗ This compilation (P) 2004 Sony Music Entertainment
About The Jacksons
Jackie (b. Sigmund Esco Jackson, 4 May 1951, Gary, Indiana, USA), Tito (b. Toriano Adaryll Jackson, 15 October 1953, Gary, Indiana, USA), Marlon (b. Marlon David Jackson, 12 March 1957, Gary, Indiana, USA), Michael (b. Michael Joseph Jackson, 29 August 1958, Gary, Indiana, USA) and Randy Jackson (b. Steven Randall Jackson, 29 October 1962, Gary, Indiana, USA) changed their collective name from the Jackson Five to the Jacksons in March 1976, following their departure from Motown Records. At the same time, Randy Jackson replaced his brother Jermaine Jackson, handling percussion and backing vocals. The group's new recording contract with Epic offered them a more lucrative agreement than they had enjoyed with Motown, although at first they seemed to have exchanged one artistic strait-jacket for another. Their initial releases were written, arranged and produced by Gamble And Huff, whose expertise ensured that the Jacksons sounded professional, but slightly anonymous. 'Enjoy Yourself' and 'Show You The Way To Go' were both major hits in the US charts, and the latter also topped the UK sales listing.

The group's second album with Gamble And Huff, Goin' Places, heralded a definite decline in popularity. Destiny saw the Jacksons reassert control over writing and production, and produced a string of worldwide hit singles. 'Blame It on The Boogie' caught the mood of the burgeoning disco market, while the group's self-composed 'Shake Your Body (Down To The Ground)' signalled Michael Jackson's growing artistic maturity. The success of Michael's first adult solo venture, Off The Wall in 1979, switched his attention away from the group. On Triumph, they merely repeated the glories of their previous album, although the commercial appeal of anything bearing Michael's voice helped singles such as 'Can You Feel It?', 'Heartbreak Hotel' and 'Lovely One' achieve success on both sides of the Atlantic. The Jacksons' 1981 US tour emphasized Michael's dominance over the group, and the resulting Live included many of his solo hits alongside the brothers' joint repertoire. Between 1981 and the release of Victory in 1984, Michael issued Thriller, which regularly heads the bestselling album of all time list. When the Jacksons' own effort was released, it became apparent that he had made only token contributions to the record, and its commercial fortune suffered accordingly. 'State Of Shock', which paired Michael with Mick Jagger, was a US hit, but sold in smaller quantities than expected. Hysteria surrounded the group's 'Victory Tour' in the summer of 1984; adverse press comment greeted the distribution of tickets, and the Jacksons were accused of pricing themselves out of the reach of their black fans. Although they were joined onstage by their brother Jermaine for the first time since 1975, media and public attention was focused firmly on Michael.

Realizing that they were becoming increasingly irrelevant, the other members of the group began to voice their grievances in the press; as a result, Michael Jackson stated that he would not be working with his brothers in the future. The Jacksons struggled to come to terms with his departure, and it was five years before their next project was complete. 2300 Jackson Street highlighted their dilemma: once the media realized that Michael was not involved, they effectively boycotted its release. Randy Jackson was sentenced to a one-month jail sentence in November 1990 for assaulting his wife. In 1992, ABC aired the five-hour mini-series The Jacksons: An American Dream.
ORIGIN

Gary, IN

GENRE

FORMED

1966
50 million songs.
Zero ads.
New subscribers only. Plan automatically renews after trial.