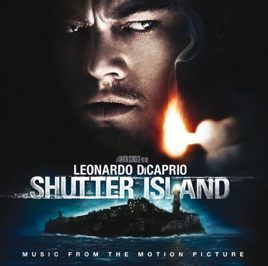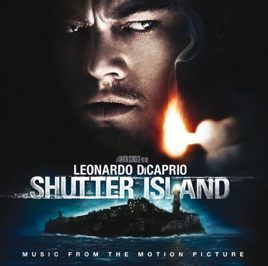 Shutter Island (Music from the Motion Picture)
Various Artists
TITLE
TIME

By Ingram Marshall - John Adams & Orchestra of St. Luke's

Symphony No. 3: Passacaglia - Allegro Moderato

By Krzysztof Penderecki - Antonio Wit & National Polish Radio Symphony

By John Cage - Philipp Vandre

Claudio Abbado & Vienna Philharmonic

By Morton Feldman - UC Berkeley Chamber Chorus

On the Nature of Daylight

By Max Richter - Max Richter

Uaxuctum: The Legend of the Mayan City Which They Themselves Destroyed for Religious Reasons - 3rd Movement

By Giacinto Scelsi - Peter Rundel & Vienna Radio Symphony Orchestra

Quartet for Strings and Piano In a Minor

By César Franck - Prazak Quartet

Christian Zeal and Activity

By John Adams - Edo de Waart & San Francisco Symphony

Suite for Symphonic Strings: Nocturne

By Lou Harrison - The New Professionals Orchestra

Four Hymns: II. For Cello and Double Bass

Entcho Radoukanov & Torleif Thedeen

By John Cage - Boris Berman

By Ingram Marshall - Ingram Marshall

This Bitter Earth / On the Nature of Daylight

By Max Richter & Clyde Otis - Dinah Washington
19 Songs, 1 Hour 56 Minutes
Released:

Feb 1, 2010

℗ 2010 Rhino Entertainment Company, a Warner Music Group Company.
Ratings and Reviews
What a great mix of eerie pieces and throwback jazz.
They picked out a great collection of songs that will fit right into the movie. I especially love Anthony Wit's piece of work.
Amazing..Stunning...Moving...
A simply stunning score. 180 from the usual Scorsese. One of the best soundtracks I have ever bought. There so many great pieces in here.
Classic
Great soundtrack overall. Some of the pieces were brilliantly disjunct which fits perfectly with the movie. It has a classic but eerie feel to it which I think makes it noteworthy.