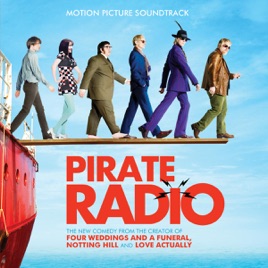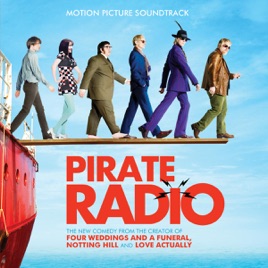 Pirate Radio (Motion Picture Soundtrack) [Deluxe Version]
Various Artists
4.6, 320 Ratings

Partial Album
TITLE
TIME

Judy In Disguise (With Glasses)

John Fred & His Playboy Band

Dancing In the Street (Single Version)

Martha Reeves & The Vandellas

Smokey Robinson & The Miracles

My Generation (Mono Version)

The Who

5

The Happening (Stereo Version)

The Supremes

Junior Walker & The All Stars

9

Nights In White Satin (Single Edit)

The Moody Blues, London Festival Orchestra & Peter Knight

You Don't Have to Say You Love Me

Dusty Springfield

This Old Heart of Mine (Is Weak for You)

The Isley Brothers
32 Songs, 1 Hour 25 Minutes
Released:

Nov 10, 2009

℗ 2009 Mercury Records Limited
Ratings and Reviews
great music and movie!
i just returned from pirate radio and went straight to the computer to put on the kinks and write a review of this soundtrack! i'm 17 and my two friends and i were the youngest people in the theater BY FAR, which is sad, but i'm sure that won't be the case for long. movies like this are what bring about revivals in culture, the kind of things that make kids consciously choose what they listen to and not just lie back and take what Clear Channel dishes out. i want all my friends to watch this movie and get inspired, not just the musicians and audiophiles. making the music available in a great format like this so that they can get more into it is the perfect companion! the movie's message is clear: rock will prevail against any opposition. with pirate radio, the current problems with the music industry seem positively minor. we'll get past it and rock will prevail, no doubt about it
One Song Conspicuous By It's Absence
Leonard Cohen's "So Long Marianne", played during one of the best scenes in this film, is not included. Other than that, you really do want every song on this list. Great Movie, Great Soundtrack!
In the true spirit of Pirate Radio...
..almost every song is $0.99 and none of that "Album Only" crap. Love the movie and love the music. Let's ROCK!