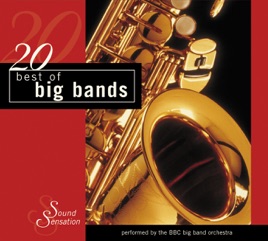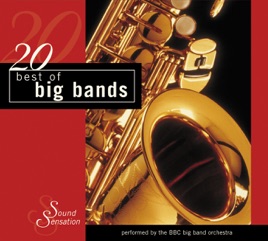 | | TITLE | TIME |
| --- | --- | --- |
| | | 4:55 |
| | | 7:42 |
| | | 3:01 |
| | I Got It Bad (and That Ain't Good) | 2:40 |
| | I'm Getting Sentimental Over You | 3:35 |
| | | 3:12 |
| | | 2:50 |
| | | 4:55 |
| | | 3:02 |
| | | 2:52 |
| | | 3:01 |
| | On the Sunny Side of the Street | 3:09 |
| | | 3:14 |
| | | 3:29 |
| | | 3:19 |
| | | 3:24 |
| | | 3:10 |
| | | 2:35 |
| | | 3:15 |
| | | 3:35 |
20 Songs, 1 Hour, 10 Minutes

℗ 2004 Madacy Special Products
Customer Reviews
20 is 40 times better
...is this the way our dance bands of the 40's would have sounded today?
F I R S T C L A S S !
What a sound, well worth the scrawny dollar expenditure!!
As Good as it Get!!!!
....it doesn't get any better than this!!!!!!
Great Value - Great Music
Can't beat the price, and the music is classic.